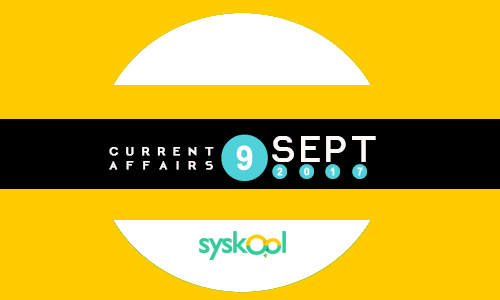 Harinder Pal Sandhu wins 5th title
Victorious at the 10th leg of the Malaysian Tour by Harinder Pal Sandhu, former Indian men's national squash champion has made him a winner of five professional titles back to back. This is his 10th International victory.
He is at 66th position in World Ranking and was the top seed at this tournament.
Sandhu defeated Mohd Syafiq Kamal of Malaysia by 11-8, 10-12, 11-3, 9-11, 11-6 in the final match.
---
INS Satpura & INS Kadmatt depart for deployment
2 Indian Naval Ships, INS Satpura & INS Kadmatt, departed from Visakhapatnam for a deployment to East & South-East Asia for more than 3 months.
During this period ships will visit 12 ports and participate in International Fleet Review hosted by ASEAN countries at Thailand, and HADR at Malaysia.
---
New Delhi hosts North East Calling festival
Ministry of Development of North Eastern Region (DoNER) is all set to host "North East Calling" festival in New Delhi. It is going to be a an event under Destination North East series.
This 2-days fest is aimed at promoting the art, culture, heritage, cuisine, handicrafts, business & tourism of North East India.
---
Bharat Petroleum to get Maharatna status
BPCL is going to be next company after a long time to join the list of Maharatna companies. Currently, there are 7 companies called Maharatnas.
A panel headed by Cabinet Secretary has made this decision to upgrade its status from Navratna to Maharatna.
The significance of this status is not just recognition but also enhanced powers to board which will help in the expansion of operations, both in India & abroad.
---
US shuts and fines Pakistan's Largest Bank
On the charge of helping terror funding activities and money laundering, US banking regulators have ordered Pakistan's Habib Bank to shut its New York office. And, Department of Financial Services has also ordered to pay $225 million fine.
Habib Bank has permitted at least 13,000 transactions that were not sufficiently screened to ensure they did not involve sanctioned countries.