Reading Time: 6 minutes
INTERVIEW:The Civil Services Guru: Neeraj Singh at the Government of Madhya Pradesh – An IIT'ian – Now an IAS Topper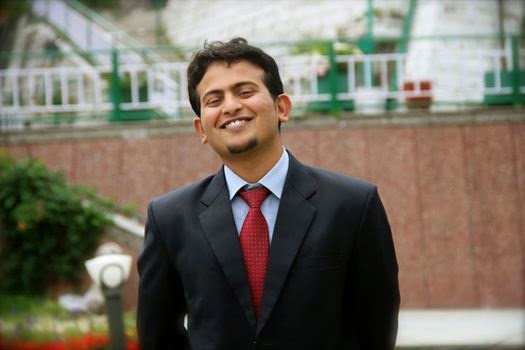 What made you decide to take up civil services as a career option after doing a degree in HSS?

The decision to venture into civil services was shaped by many factors and it would be difficult, as would it be inaccurate, to point out any one thing that made me make this choice. It would, however, not be far from truth to say that the thought process and worldview I developed during my stay at IITM catalyzed me towards this decision. During the course of my study, I came across many public policy problems that interested me. The idea of being part of a system where I could contribute to solving some those problems and implementing the solutions was exciting enough for me. The IAS, I felt, offered most in terms of what I wanted from a career.
Could you describe qualitatively, the job outcome and the philosophy behind why so many people want to join the services?
A part of the answer is that the society, especially the one in tier-2, tier-3 cities and rural India, places a high value on being a part of the civil services and understandably so because the government is usually the single biggest visible entity in these areas. You would find that a lot of people from these areas prepare for the civil services. The charm of the IAS, I feel, has been fading away in the last decade or so but it still holds a very powerful image in the minds of the people and is perceived to be one of the most respectable jobs to have.
Another part of the answer lies in the kind of work that people perceive that a job in IAS or any other civil service would allow them to do. They have either themselves seen or read about the work that civil servants have done in the past and continue doing even now. A job in the higher civil services propels you to leadership positions wherever you are placed in the government. This gives you a lot of independence in the way you would want to work. That, I guess, is something people place on a high pedestal in their list of expectations from a job.
Who/ What would you describe as your motivation behind clearing one of the toughest exams in the world?
As far as the 'who' part of the question is concerned, my family, friends and profs at IITM were certainly a great support. The 'what' part of the question is more important and needs to be answered. When you are preparing for civil services, you have to draw your motivation from something or else the exercise becomes highly frustrating. A lot of people get motivated by the kind of job that they will be doing after clearing the exam or the changes that would help bring. They have an image of themselves being part of the government machinery and implementing some of the ideas they have about administration and public policy. I was more short-sighted as far as drawing motivation was concerned. I took clearing the exam in the first attempt itself as a challenge and drew my motivation from this challenge. This, I guess, helped me in keeping a very objective outlook towards the exam and chalk a clear strategy that was focused towards achieving this goal. This was also risky in a way. I had given my 100% towards achieving this challenge I had set for myself, so I doubt if I would have had any motivation to take the exam the second time had I not managed to clear it in the first go.
How do you feel about IIT'ians being in the civil services? Have IIT'ians utilized the IIT tag for the better of the country?
Some of the people I respect most and draw inspiration from in the civil services have been from the IITs. But I guess I would have respected them irrespective of the IIT tag.
Any difficulties or troubles you had to face during your rise to your current position?
I am currently undergoing the two-year training programme that every new entrant in the IAS has to go through. There have been not many real problems till now.
What do you have to say about life after clearing the civil services exam?
Life has changed a lot in the last two years. These two years have given a lot of perspective about the government and administration. This job has made me travel through the length and breadth of the country which has certainly helped me get to know its people better. It has offered me an insight into why the simple oh-so-obvious solutions to public policies that we talked about over filter coffee at Tiffany's might not work. It has offered me an opportunity to learn the source of many problems that grip this country and how they compound over time and space. More than anything, it has re-affirmed my faith in IAS as a system more than ever.
Having cleared the civil services exam, one of the toughest exams, is there any other milestone you wish to achieve?
Oh, clearing the exam was only a means to getting to do what I want to do. Yes, there are many things I would like to. Hopefully I will achieve them someday and make life better for some people who deserve a better life.
What are the rewards of being in the Civil services?
On a very selfish note, the greatest reward is that you really don't have to wait for anything. Many things get done just by the fact that you are in the IAS. More importantly, however, there is certainly a high degree of job satisfaction in civil services. That is my view now from what I have seen of the service in the last two years.
What would be your advice to any students from IIT Madras appearing for the civil services exam?
Decide. Strategize. Achieve. It is actually that simple. Your decision has to be firm and your strategy sound. Achievement follows.
-Neeraj Singh is currently the Assistant Collector at Government of Madhya Pradesh. He graduated from IIT Madras with a PhD in Humanities and Social Sciences in 2011.