IAS officer who busted scam elated :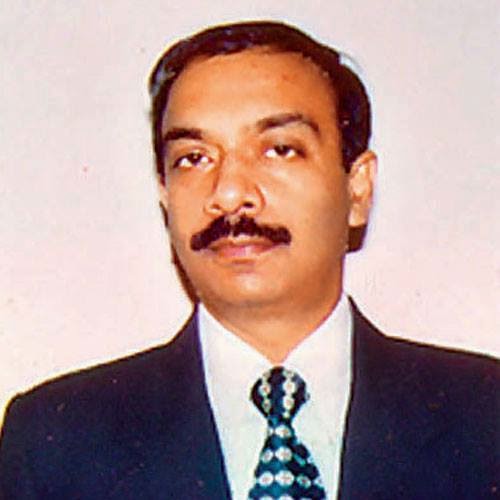 A senior IAS officer and a retired IPS officer are at the top of a list of those being given credit for the conviction of 45 people in a 17-year-old fodder scam case.

Amit Khare, then a Bihar-cadre IAS officer, was deputy commissioner of West Singhbhum district in 1996 when he stumbled upon the scam.
On Monday, when a special CBI court in Ranchi convicted the 45, Khare, now a joint secretary in the union Human Resource Development ministry, joked: "I did not think I would see this day before my retirement!"
The retired IPS officer, Upen Biswas, was the CBI joint director who relentlessly pursued the case. But on Monday, he chose to remain silent, having turned a politician himself.
Biswas is West Bengal's minister for the welfare of backward communities in Mamata Banerjee's government.
Khare though was obviously elated. The convictions, he said, also gives him enough hope to ask all young civil servants to fearlessly uphold the law.
"Any officer should fearlessly uphold the law, that is what we are here for. I will also point out that even with all the pressures, at least all those who are there in the higher civil services are far more protected than say a junior engineer or chief medical officers…it is all the more important for us to stand up for the law," Khare told The Indian Express.
While the 1985-batch Bihar-born officer is glad there is finally closure on the issue, he has had his share of the trials and tribulation that come with taking on the establishment.
Within months of exposing the fodder scam, Khare was transferred to the defunct Bihar State Leather Cooperation that had not paid salaries for six months. Subsequently he was packed off as controller of the Bihar Combined Entrance Examination Board that did not exist. Khare eventually set it up and it is running successfully now.
"The toughest part was in 1997 when I had taken leave because my father was seriously ill…but my leave was canceled…and I was asked to come back to Patna. My father passed away in the meanwhile," an anguished Khare recalled.
Khare says he had no inkling that he had sparked off a chain of events that eventually led straight to the chief minister's office. Today he lauds the media, the courts and CBI officers for their role in it.
Bihar was reeling under a financial strain when Khare was appointed deputy commissioner of West Singhbhum and the state finance department had alerted all deputy commissioners and collectors to inquire into payments that were being made under the sub-heads of animal husbandry and fisheries.
On January 27, 1996, Khare, concerned over the surprisingly high withdrawal made by the Chaibasa animal husbandry department, sought a response on it and ended up raiding the office.
"It appeared a little surprising that in the two months of November and December, the withdrawals were massive – in one month 10 crore and in another it was 9 crore…I thought I will just call the animal husbandry officer and verify but when we called them, all of a sudden we were informed that many of them had run away from their offices.
"I sent a team to inquire and then I went personally and we found a whole lot of fake bills strewn all over in office, cash, that too in lakhs, lying around and there were a lot of rubber stamps. It appeared that something was going on. So immediately after that we alerted all the offices…on police wireless sets we learnt that at other locations also officers had run away.
"So then we decided immediately all bills – their payments should be stopped, whatever offices are there should be sealed because we have seen normally in such cases in Bihar that documents would disappear or files go missing."
Khare, now a Jharkhand cadre official, soon informed the state government and alerts spread to Ranchi, Jamshedpur and other districts, snowballing by the day.
In Kolkata on Monday, Upen Biswas asked TV crew to switch off their cameras before making it clear that he would not comment on the conviction.
He said he had received several hundred phone calls since Sunday related to one "national issue". "But I have come here to inform you that I will not say anything on the subject," he said, and walked off.
Moments earlier, Biswas was at a Trinamool Congress organisational meeting at the Netaji Indoor Stadium where Mamata was outlining the party's priorities for the 2014 polls. She referred to the Ranchi court judgment, in passing. Mamata exhorted her party members not to be like the CPM cadres who had "looted Bengal for 34 years" and said: "See Laluji has been sent to jail," and went on to add: "You are there today, you may not be there tomorrow. Who will enjoy ill-gotten fruits?"
After his vigorous pursuit of the fodder scam, Biswas had contested the 2011 assembly polls from Bagda, a constituency on the Bangladesh border in North 24-Parganas. He had won handsomely .