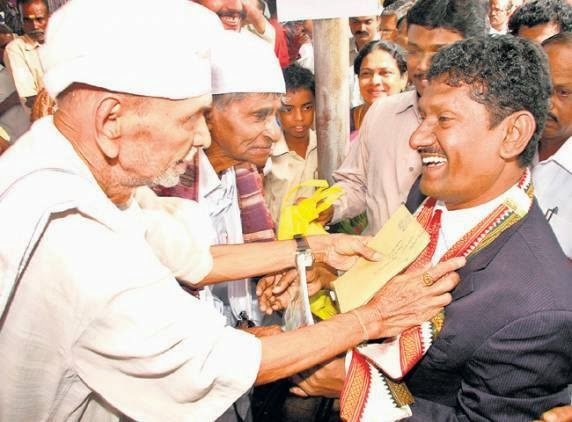 U. Sagayam (born 1962) is an Indian Administrative Service (IAS) officer and currently the Managing Director of Co-optex. He is the first IAS officer in the state to make his assets
public – a bank balance of Rs 7,172 and a house in Madurai worth Rs 9 lakh. Due to his actions against corrupt activities, he was transferred 19 times in a span of 20 years.

District Collector Sagayam, Indian Police Service officer Asra Garg and Madurai city police commissioner, P. Kannappan were appointed by the Election Commission to oversee the Assembly elections in Madurai district.
They were highly commended by the Chief Election Commissioner of India, S. Y. Quraishi, for conducting fair and corruption-free elections in the district, in the face of considerable opposition from some of the political parties involved. This included a lawsuit filed against Sagayam and Garg by Alagiri, the Union Minister for Chemicals and Fertilisers. He had alleged major violations by many granite quarries in madurai district and had estimated a loss of more than sixteen thousand crore rupees to the state exchequer.