Namit Mehta IAS!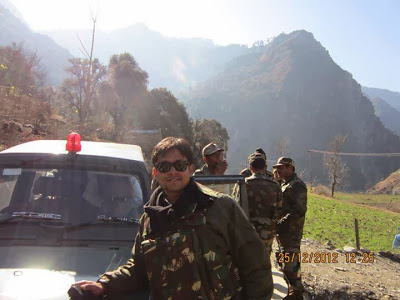 Rank 13, CSE 2011
Question: What about General Studies?
Namit: Instead of coaching I went for self study and read standard books.
Question: What is the best way to prepare current affairs?
Namit: Two Newspapers, one competition magazine and one weekly/fortnightly magazine.
Question: What about time management?
Namit: It is very important. There should be enough time for revisions. One advice I would give is that one should not try to read too many books. I used to study two subjects in a day.
Question: What was your strategy for Mains?
Namit: To cover as much syllabus as possible, and to revise it atleast twice. Revisions were an integral part of my strategy. Also I tried to attempt all questions in the exams I focused more on my optionals as nowadays GS papers have become too vague.
Question: What should be criteria to select optionals?
Namit: One's background, aptitude, availability of reading material and coaching (if needed).
Question: Tell me something about interview?



Namit: I faced IMG Khan panel. They asked questions related to my current service (IRS), my educational background and on imp. National and international issues. The board was very cordial. I would advice aspirants to look at interview as a personality test and not another paper. Also they should never be prejudiced against particular panels. Honesty, composure, awareness, knowledge about your own bio-data, and smartness are the keys to fetch good marks.
Question: The biggest mistake you made in the examination?
Namit: In my first attempt I tried reading too many books without able to revise them. One other major mistake was to consider the interview as another theory paper rather than a personality test. In the second attempt I didn't focus on writing practice.
Question: What are your suggestions for the new comers?
Namit: This exam requires hard work. Any student with average intelligence can crack this exam. Thus never lose hope, believe in god and those who love you. Prepare yourself to work hard and success will be yours. Be patient as sometimes this exam may test it.
Question: What is your opinion about self-study?
Namit: Nothing beats it! It's the crux of success. To me success is 95% self study with 5% guidance.
Question: How important is the length of an answer?
Namit: Do not exceed the word limit, else one will find it difficult to complete the paper.
Question: What do you feel the secret of you success?
Namit: Hard work, regular studies, support of my family, & the firm belief that I will become an IAS officer one day.