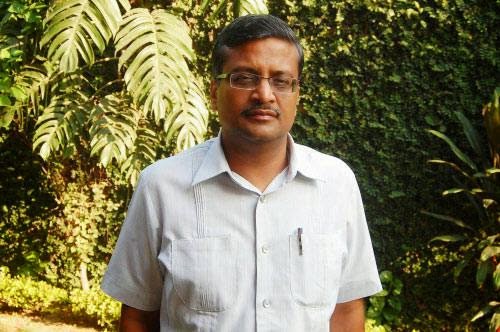 Officer with impeccable integrity.

Ashok Khemka was born in West Bengal, India. He graduated from the Indian Institute of Technology Kharagpur in 1988 with a B.Tech degree in Computer Science Engineering and followed it up with a Ph.D in Computer Science from the Tata Institute of Fundamental Research, Mumbai and a MBA degree in Business Admn. Finance. He also holds a MA Economics degree from IGNOU. He also has many publications on various subjects to his name. Awarded the S R Jindal Prize in 2011 for "Crusade against Corruption" with a cash prize of Rs. 10 Lakhs along with Sanjiv Chaturvedi for his efforts in exposing corruption in high places. He also recieved the Manjunath Shanmugam Trust Commendation on Public Works in 2009.
He is a 1991 batch IAS officer of the Haryana Cadre. He has been repeatedly transferred by various state governments in his home cadre of Haryana after he exposed corruption in the departments he was posted in. Khemka was posted as Secretary to the Govt. of Haryana, Deptt. of Archives and Archaeology on 4 April 2013. He was also given the charge of DG Archives and Archaeology on 26 April 2013. This is his 45th posting in his 20-year career excluding his 2 yr training period.
And, it's for this reason that Khemka, an intelligent officer with impeccable integrity, evokes extreme reactions within his bureaucratic fraternity that is enjoying a cozy relationship with the political brass in the present Congress regime. While he is seen by many as a whistleblower who exposes wrongdoings in departments where he is posted, the officer has also used the Right to Information Act (RTI) to ferret out information relating to undue favours availed by some of his colleagues, irrespective of their position in the pecking order in the state.