A Women officer inspiration to all.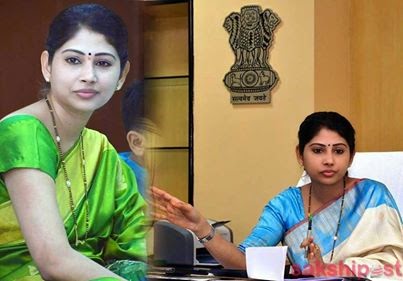 Smita Sabharwal is a 2001 Cadre IAS officer. A very young age UPSC Topper, Smita got 4th rank in UPSC Civil service exam in her first attempt. Smitha Sabharwal started working as the collector of Karimnagar .
She has introduced programs like "Amma Lalana", "Praja Vaani" and many more which helped so many people to solve their personal and society related issues.
Karimnagar is the first district in the State of Andhra pradesh to use the Skype technology to maintain round-the-clock monitoring of the government hospitals, attendance of doctors and para-medical staff, etc.
The road widening plan brought a beautiful look to Karimnagar City.
These are very few from many good things she did as the District Collector of Karimnagar.
Smitha Sabharwal, has assumed the CMO office. She has been working as the Medak District Collector before she assumed the position. Smitha Sabharwal has been noted in political circles for her efficiency in discharging duties, has been promoted and shifted to Telangana Chief Minister's Office (CMO). She is posted as Additional Secretary to Chief Minister early on Thursday.
An honest and dynamic officer and an inspiration to a million others.