Arun Thamburaj!
Rank 6, CSE 2012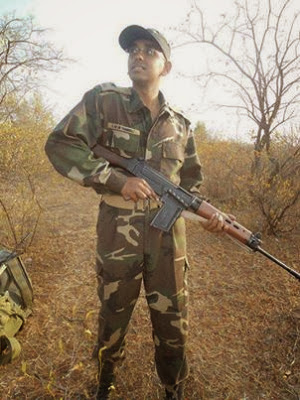 He had a very good academic record right from schooling to medical graduation and he is a gold medalist. He had secured 93% in Class X examination with a total of 928/1000, particularly 149/150 marks in Biology subject. He had secured 98% in Class XII examination with a total of 1171/1200, particularly 200/200 marks in Chemistry subject, 199/200 marks in Physics subject and 99/100 in Zoology subject. He had also received the Hon'ble Chief Minister's special scholarship and he was awarded the Best Outgoing Student (2003-09) in the medical graduation and received gold medals in Obstetrics & Gynaecology and General Surgery and secured distinction in Pharmacology, Pathology, Otorhinolaryngology. After completion of medical graduation and despite the fact that he had obtained distinction, he had chosen to opt for Civil Services Examination.
A pursuit of "something new" and the
desire to "bring about change for the
better" shaped Chennai resident A.
Arun Thamburaj into an IAS officer.
"I am trying to evolve as something
new," said the doctor-turned-IPS officer
who emerged as topper among
candidates from Tamil Nadu in the UPSC
Civil Services examination 2012, with
an All-India rank of 6.
Dr. Thamburaj cleared the examination
in 2010 and got into the IPS. Yet his
desire to attain his cherished goal in life
—the Indian Administrative Service—
has finally given him an opportunity to
serve his State as part of the steel frame of the nation.
Inspiration drawn from his father P.
Ashok, a retired Superintendent of
Police, was a key factor that
strengthened Dr. Thamburaj's
aspiration to "take a brave step
forward."