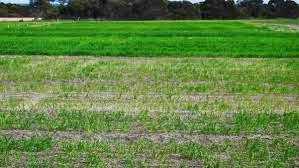 Soil is the topmost layer of the earth's surface. It consists of a mixture of minute particles of disintegrated
rocks
,  minerals, organic matter and bacteria. Soil is formed when forces of nature such as temperature, rain, wind, waves,
animals
and
plants
act on rocks and break them into tiny pieces over a long period of time. The depth of soil is not the same in all parts of the country. Here is a brief note on Crops Grown and Types of Soils in India.
Soil consists of four layers. The first or topmost layer of soil is made up of minute soil particles and decayed plant and animal matter. This layer is vital for the cultivation of crops. The second layer is made up of fine particles like clay; the third layer is a combination of weathered basic rock materials and soil while the fourth layer consists of un-weathered hard rocks.
Crops Grown and Types of Soils in India – Points to Remember
 The crop which requires waterlogging for its cultivation – Rice
The crop which best suited in areas where rain falls only for two months – Pulses
The ideal crop for areas with rainfall above 200 cm and sloping hills – Tea
The crop which requires a large amount of rainfall and no standing water – Tea
Also Read: Minerals: India's Mineral Resources
 Crops : Largest Producers
 The largest producer of paddy in India-West Bengal
The largest producer of wheat in India-Uttar Pradesh
The largest producer of sugarcane in India – Uttar Pradesh
The largest producer of groundnut in India – Gujarat
The largest producer of tea in India -Assam
The largest producer of coffee in India – Karnataka
The largest producer of jute in India- West Bengal
The largest producer of tobacco in India – Andhra Pradesh
The largest producer of bananas in India – Tamilnadu
The largest producer of saffron in India – Jammu & Kashmir
The largest producer of onion in India- Maharashtra
The largest producer of black pepper in India – Kerala
The largest producer of cotton in India – Gujarat
The largest producer of bamboos in India – Assam
The largest producer of litchis in India – Bihar
Read Also: Crops of the world
 Crops in India
The crop which is sown in largest area in India – Rice
The crop whose production is the largest in India – Sugarcane
The cereal crop whose production is the largest in India – Rice
The agricultural produce which has the highest percentage share of imports – Edible Oil
The agricultural produce which has the highest percentage share of exports – Rice
 Facts about Soils
 The soil most common in Indogangetic plains – Alluvial
The soil which swells when wet and develops cracks when dry – Black
The soil which owes its color to oxides of iron – Laterite
The soil which requires the least use of fertilizers – Alluvial
The soil which requires the least tiling – Black
The kind of soil which is treated with gypsum to make it suitable for cropping – Alkaline soil
The soil which is poor insoluble salts – Laterite
The soil which is rich in surface accumulation of organic matter – Peaty soil
The soil which is most suitable for cultivation of cotton – Black
Must Read:
Types of Indian soils and their distribution