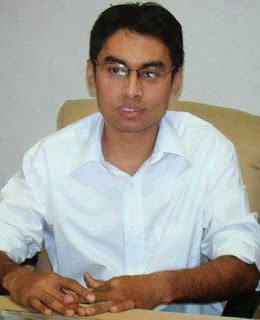 "Don't take it as a task, enjoy what you study." This is Prakash Rajpurohit's advice to all those planning to sit for the Union Public Service Commission exam. All of 24, Rajpurohit has stood second in this year's exam.
On an average, he would study for 10 hours daily. "The preparation is time consuming due to the vast syllabus, but if you enjoy studying, it isn't difficult," said this IIT-Delhi graduate from Barmer, Rajasthan.
He is presently in Ghaziabad.
An electrical engineer, Rajpurohit was sitting for the exam a second time.
The only child of his parents, he considers them his biggest strength. It was their pep talk that pulled him out of his dis- appointment after he did not qualify in his first attempt.
"They ensured I didn't hang on to the disappointment," he said.
This year, however, he was confident of cracking the exam and securing a rank. "My exams went well. I knew I would get it," he said.
However, he hadn't thought of sitting for the civil services until after his graduation. "I was analyzing my options. Sitting for the civil services appealed to me the most," he said.
During the one year of preparation, Rajpurohit had his share of fun too. He didn't miss a sin- gle movie released in the country. "I'm a movie buff. Movies were my only source of relaxation," he said.
For the last six months, Rajpurohit taught at a local IIT coaching institute to keep his mind off the tension of results.
"I had to divert my mind from the results. Also, teaching is a great stress-buster," said Rajpurohit, who was off to have dinner with his family at some `nice'place, when Hindustan Times spoke to him.