Meet UPSC topper Harshika who is fascinated by cars with red beacons.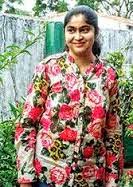 Harshika Singh- a Ranchi girl armed with London School OF Economics degree – cleared the most coveted UPSC Civil Service Examination 2011, securing All India Rank 8. Making her parents and Ranchi citizens proud. Harshika is the new role model for many aspiring candidates.
"It was my childhood dream to crack the prestigious Union Public Service Commission (UPSC) examination and serve the country. Though i got this rank in my 2nd attempt. I had cleared the examination securing a 638 rank in my 1st attempt in 2010" said Harshika.
"Many MNCs had made offers for job to me in london and even in Mumbai with descent salary after I completed my masters from London School of Economics. But i wanted to satisfy my inner desire and perfection for my civil service preparation. This dedication towards my dream helped me to grab 8th position in the UPSC this year.
A topper throughout her academic life, Harshika did her schooling from Bishop Westcott Girls's School and received gold medal for being the topper in economics in her graduation from St. Xavier's College and topper of arts in DAV Public School.
As is quoted in a newspaper report Harshika was fascinated by cars with red beacons since her childhood. And that was her first motivation to work hard and achieve using such a VIP car!
She advices to the aspirants- Dream a dream and make a determined effort for that….you will surely succeed. Never get disheartened. CSE preparation is a beautiful and life changing experience. Live it and you will enjoy and relish it forever. All the very best for all your endeavors.