MEMBERS OF THE SPACE FAMILY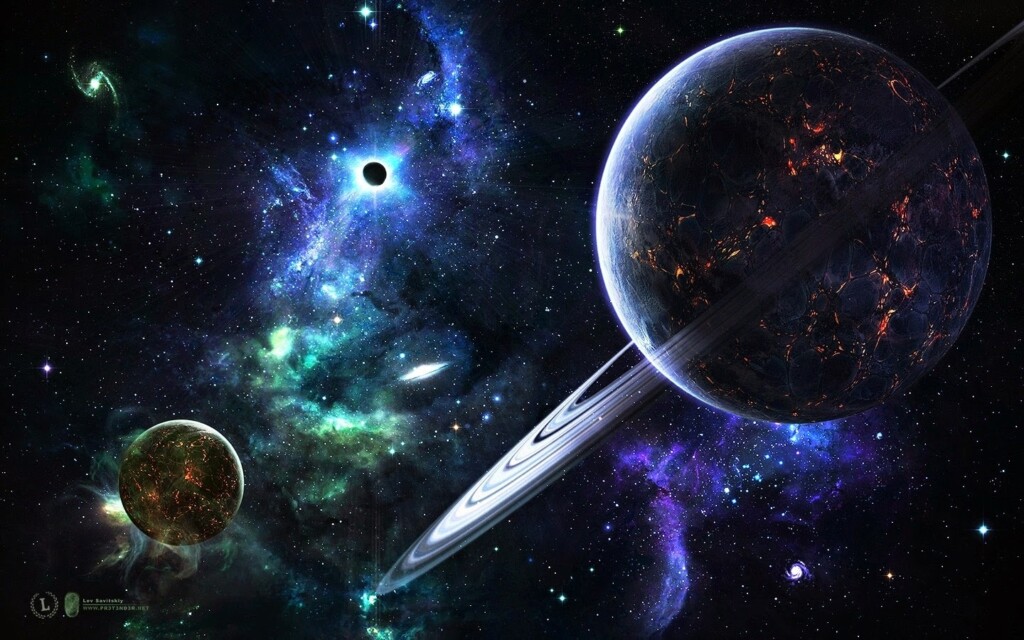 The Sun is a shining spherical heavenly body round which the planets rotate. It is one of some
10,000,000 stars which constitute our galaxy. Its average distance from the Earthis 149,597,900
km,equatorial diameter 1,392,520 km, mass 2×1027 tons and its average density 1.4 grams per cc.
Planetsrevolve round the Sun. They together constitute the Solar System. Planets are not self-
luminous but shine by radiating the light received from the Sun. Their orbits are elliptical. Their
sizes, speeds and distances from the Sun are dissimilar. Till recently, it was traditionally held that
the total number of planets in our Solar System was nine. However, at the historic assembly of the
International Astronomical Union (IAU), world's top astronomical body, held in Prague (Czech
Republic) in August 2006, over 2,500 scientists from all over the globe unanimously passed a
resolution through which Pluto was stripped of its long­ standing status as the ninth and outermost
planet of the Solar System. In the wake of that decision, there are now eight known planets. They
are:
(i) Mercury, (ii) Venus, (iii) Earth, (iv) Mars, (v) Jupiter, (vi) Saturn, (vii) Uranus and (viii)
Neptune. Neptune is now farthest from the Sun while Mercury lies nearest to it.
Satellites are secondary bodies that revolve around the planets as planets revolve around the
Sun. A satellite is said to have been formed of the matter whirled off from a planet when still in
molten state. Except Venus and Mercury, all the other planets have satellites. Moon is the Earth's
satellite.
Asteroids are minor planets whose orbits lie between Jupiter and Mars. These are said to be
the fragments of a larger planet disrupted long ago. Their number is estimated to be 30,000 pieces of
rocky debris out of which more than half are known. Ceres, the first to be discovered, is the largest
asteroid having a diameter of 670 km. Most of them are less than 80 km in diameter.
Meteors are small bodies coming from inter-planetary space. They become luminous by friction
on entering the Earth's atmosphere and are popularly called shooting stars.
Meteorites are the larger meteors that reach the Earth and become meteorites. All meteorites
were meteors when in flight.
Star are suns or self-luminous bodies, situated at enormous distances from the Solar System.
Some
of the stars are so distant that it takes millions of years for their light to reach us. The distances of
stars are expressed in light years. There are millions of stars in the Universe.
There are four kinds of stars:
 (1) Fixed Stars;
 (2) Binary (double) Stars;
    (3) Temporary Stars (new stars); and
    (4)   Variable Stars.