Sanjukta Parashar is the first and only Assamese lady IPS officer to be posted in Assam. She secured 85th position (All India ranking) in the Civil Services Examination conducted by Union Public Service Commission, she responded to the call of the uniform and opted to join the Police Service, when most other women chose to join IAS. Sanjukta joined IPS as a 2006 batch IPS officer.
When asked about the issue of gender and the limited success of people from the North-East in clearing the UPSC Examinations, Sanjukta Parashar displayed her resolute and simple philosophy.
"Gender is in the mind. There is never any constraint anywhere. So long as the mind and body are in sync and you know where your heart is, the concept of gender does not exist. We are all officers who are required to do a job. If the job is tough, then just train yourself to get tougher," disclosed Sanjukta Parashar while she urged the students from North-East to keep working hard and compete with the mainstream, as the competition they faced was intense.
Must Read: Dr.Ruveda Salam IPS – First Women from Kashmir to Qualify UPSC Exam
Family Background
Sanjukta Parashar was born in Assam itself. Sanjukta Parashar is the first lady IPS officer from Assam who got Assam-Meghalaya cadre. Her mother Meena Devi has worked with the Assam Health Services and father Dulal Chandra Barua has worked as an engineer in the Irrigation Department posted in Dibrugarh. Her parents then moved to Lakhimpur where she spent two years of her early childhood before shifting to Guwahati.
In 2008, Sanjukta Parashar married to an IAS officer of 2006 batch, Puru Gupta, who is also posted in Assam cadre, though he originally belongs to Delhi. At present, he is posted as Deputy Commissioner in Tinsukia district of Assam, about 350 km away from Sonitpur where Sanjukta Parashar is posted. Sanjukta Parashar manages to meet her husband once in every two months.They have a 4 to 5 years old son. Sanjukta's mother helps her take care of her son.In 2008, Parashar married Puru Gupta, an IAS officer.
Also Read: Meet Merin Joseph, IPS – A young cop from Kerala
Educational Background
Sanjukta Parashar completed her Class X from Holy Child School, Guwahati and finished her Class XII from Army School, Narangi. Sanjukta is not merely a tough and fearless cop. She is also a scholar. She did graduation in Political Science Honors from Indraprastha College for Women in New Delhi. Then, Sanjukta Parashar completed her Master's programme in International Relations in the School of International Studies, Jawaharlal Nehru University (JNU). She did not stop there.
Realizing that US was the most important nation in the world as far as the world economy and world politics went, Sanjukta Parashar took US-ASEAN relations as the topic for her MPhil. She then moved to Indonesia and earned an M.Phil degree. Thereafter, Sanjukta Parashar completed even her Ph.D in US foreign policy. That's why her name is Dr. (Mrs.) Sanjukta Parasar, IPS.
Sanjukta Parashar took keen interest in sports and also enrolled herself for swimming classes. As a student, she took part in the sports competitions organized in the school with great enthusiasm. She also participated in the one-act plays and march pasts. Sanjukta Parashar is indeed an icon for the young Assamese girls whom she motivates in taking up a challenging profession like the Police services.
While working for a group called the Observer Research Foundation in 2004, Sanjukta Parashar began preparing for the UPSC examinations. She would study for not more than five hours but would revise the last lesson learnt. Securing 85th position was a pleasant surprise to her.
Don't Miss: Read Success Story of IPS Sarah Rizvi
Facts You Should Know About Dr. Sanjukta Parashar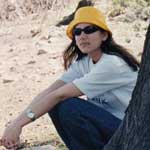 Sanjukta Parashar had secured a high 85th All-India rank in the Civil Services Examination conducted by UPSC for selecting candidates for IAS, IFS (Indian Foreign Service), IPS and other central services. She could have got IAS, which is generally the first choice of most candidates, specially for women candidates.
But, Sanjukta Parashar opted for IPS. Reason she told "The IPS is a service that can provide instant help and aid to victims at times of distress. As such there is no parallel. And I am proud to have chosen this field." This tells us about the tough character of this woman IPS officer. She takes pride in her uniform. Parashar calls herself a humble being and wants only the criminals to fear her.
Born a day after Gandhi Jayanti in 1979, Sanjukta Parashar is willing to remove "ahinsha" for the sake of her duty, and does not hesitate to use firearms if it is required for the lawful performance of her official duties.
Sanjukta Parashar, an IPS officer of the 2006 batch, was first posted as the Assistant Commandant of Makum in 2008. However, within hours, she was dispatched to Udalguri – to control ethnic clashes between Bodo and illegal Bangladeshi migrants.
Must Read: Mohammad Sana Akhtar, CSE 2014 (IPS)
Sanjukta Parashar regularly leads CRPF jawans in dangerous reserve forests of the terror-infested region, and has been very successful in full-blown bullet-for-bullet crackdowns. She is best known for leading her battalion head-on armed with a loaded AK-47. Sanjukta has become one of the most feared police officers among Bodo-militants.
Sanjukta Parashar undertook a project to improve working conditions of Traffic policemen in the Upper Assam town and adopted a scheme "token reward and punishment" mode to ensure that bikers, especially youths, do not violate the traffic rule of wearing helmets. Sanjukta Parashar said she hoped that the move would ensure that two-wheeler riders take to protective gear. They gave out 300 toffees in a day and will continue to do so as long as everyone who can afford to wear a helmet.
Sanjukta Parashar is an inspiration for a generation of women in India in general and Assam in particular. Sanjukta Parashar is a rare daring IPS officer who is destined to be one of the most famous women police officers after Kiran Bedi, the legendary first woman IPS officer in India.
In a country like India, where gender discrimination is writ large, Sanjukta Parashar is an inspiration not only for women but also for men. Selecting police as a profession in a state that has serious problems of insurgency and communal violence, and then making it a grand success is not something that can be achieved unless you have strong determination, no fear of sacrificing your life, willingness to work hard for long hours, do outdoor field duties at nights. And, above all, putting fear of death in the minds of those dreaded militants whose chosen path is nothing but destruction and death!
Don't Miss: Career Path of an IPS Officer