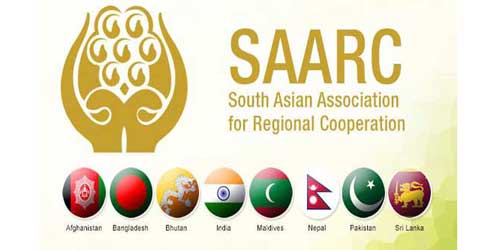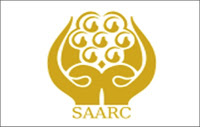 India, Maldives, Pakistan, Bangladesh, Sri Lanka, Bhutan, Nepal, and Afghanistan constituted an organisation known as South Asian Association for Regional Cooperation, on the recommendation of Dhaka Conference on December 7-8, 1985. Its headquarter has been established in Kathmandu. A conference of the head of countries is held every year but conferences were generally delayed for the one reason or the other. The mutual misunderstanding among member nations has created a big question mark in achieving its objectives.
The sixteenth
summit
was held in Thimpu, Bhutan on 28–29 April 2010. Bhutan hosted the SAARC summit for the first time. This was marked the silver jubilee celebration of South Asian Association for Regional Cooperation that was formed in Bangladesh in December 1985. Climate change was the central issue of the summit with summit's theme "Towards a Green and Happy South Asia". Outcome of Thimpu Summit regarding climate change issue:
South Asian Association for Regional Cooperation leaders signed SAARC Convention on Cooperation on Environment to tackle the problem of climate change.
The SAARC nations also pledged to plant 10 million trees over the next 5 years.
India proposed setting up of climate innovation centers in South Asia to develop sustainable energy technologies.
India offered services of India's mission on sustaining the Himalayan Ecosystem to the South Asian Association for Regional Cooperation member states saying that the initiative could serve as a nucleus for regional cooperation in this vital area.
India announced "India endowment for climate change" in South Asia to help member states meet their urgent adaption and capacity building needs posed by the climate change.
The seven-page 'Thimphu Silver Jubilee Declaration-Towards a Green and Happy South Asia' emphasised the importance of reducing dependence on high-carbon technologies for economic growth and hoped promotion of climate resilience will promote both development and poverty eradication in a sustainable manner.
Seventeenth SAARC Summit is to be held in Male, Maldives between 10-11 November 2011. The theme of 17th Summit has been declared as 'Building Bridges'. "Building Bridges – both in terms of physical connectivity and figurative political dialogue. However, the notion of bridging differences would be represented as the overarching theme of the summit rather than any set diplomatic or development aims,"
Don't Miss: