Successful UPSC CSE-2011 candidate From Nagaland
Story of a successful UPSC candidate: Nagaland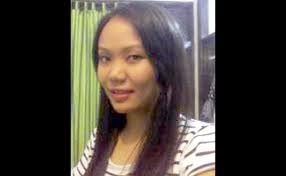 Among several Nagas who cleared this year's UPSC exams, is Vinikupu H. Arkha placed in 795th rank who hails from Yezami village under Zunheboto district and whose parents reside in Old Town Zunheboto.
Speaking to Nagaland Post over phone from New Delhi, Vini described her success not only to hard work but prayers of her family and near ones. Vini said she had given up final year in Law studies to devote more of her time to civil service examinations.
Vini also said she had wasted two years sitting for MBBS entrance examination as she had neither interest nor aptitude. Vini, said she appeared for the UPSC and made it in her first attempt.
Born on October 16, 1984, she is the youngest daughter of Hovishe Arkha and Nitoli Arkha. Her father is also the proprietor of Olympic Higher Secondary School, Zunheboto. Talking to this Correspondent, an elated Hovishe attributed his daughter's success to God's faithfulness.
Vini completed her studies from Olympic Higher Secondary School, Zunheboto, AISSCE (PU) from Mt. Carmel School, New Delhi and BA (Hons) from Daulat Ram College, New Delhi.
Other Naga candidates, who have cleared the UPSC exams 2012, rank wise:
645. Uniel Kichu Ao
675. Sashi Wapang Lanu
710. Imnalensa
795. Vinikupu Arkha
808. Moatenla Ao
841 Gaikhonlung Panmei