Sincerity, time management help in cracking Civils.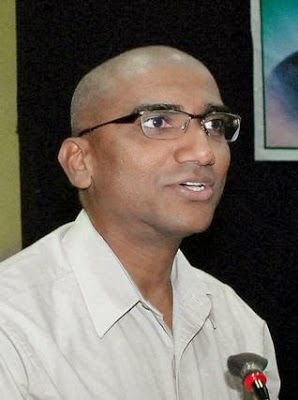 Educational background and medium of instruction are not impediments for preparation of Civil Services and aspirants should drive away such misconceptions, said R.S. Praveen Kumar, Secretary, A.P. Social Welfare Residential Education Institutions Society (APSWREI).
Aspirants should develop analytical skills and critically analyse issues concerning the nation and the world, and such skills will give an edge over other candidates and improve success chances considerably, he said while addressing an orientation programme on Civil Services examinations, organised by the Civil Services Coaching Cell of Acharya N.G. Ranga Agricultural University (ANGRAU).
Mr. Praveen Kumar said hard work, sincerity and time management can do wonders in cracking Civil Services examination. He advised the students not to waste the time chatting on mobiles or on Facebook and asked them to read as many books and newspapers as possible to expand their understanding of issues.
He said discussing the burning issues in a group will generate interest apart from gaining new information. Serious aspirants should stay away from television and films as they would not contribute much to their preparations.
B.Vidya Sagar, honorary Director of Civils Coaching Cell asked the aspirants to read English newspapers to improve their overall skills. K. Veeranjaneyulu, university librarian explained on optimal utilisation of library and internet for Civil Services preparation. R. Raghavaiah, Associate Dean, presided.
-R. Ravikanth Reddy
'Aspirants should develop analytical skills and critically analyse issues concerning the nation and the world'