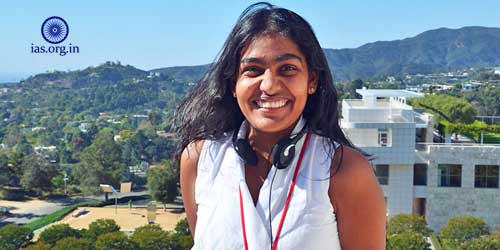 Sanskriti Jain's strong determination led her to become an IAS officer. Becoming an IAS offficer was the result of her strong determination, true struggle and hardwork. Sanskriti Jain secured All India Rank 11th and also topped in the optional paper Philosophy with highest marks in UPSC Civil Services Exam 2014.
In Sanskriti Jain's opinion, education, especially women's education is close to her. Education can transform every life. It leads to social awakening of every member of our society and creates awareness. And creating awareness at a young age helps transform the society. Her main aim however, was to serve the country and its people to the best of her ability.
Marks Obtained
| | | |
| --- | --- | --- |
| |  Total Marks |  Marks Obtained |
| Total (Written) |  1750 | 803 |
|  Interview | 275 |  200 |
|  Total |  2025 |  1003 (49.53%) |
Must Read: Success Story of Neha Srivastava IFS
Educational Background
Sanskriti Jain was born in Srinagar. Hailing from the family background of Indian Air Force, she had been extensively travelled to most parts of the India which widen her experience and studied in six different schools in different corners of the country. Sanskriti Jain completed her senior secondary schooling from Sanskriti School, New Delhi. After that she did B. Tech in Electrical and Electronics Engineering from Birla Institute of Technology and Science, Pilani (Goa Campus) and M.Sc. in Biological Sciences.
Sanskriti Jain said, "my college years were one of the longest stays in one place for me. I am grateful, that I had the opportunity to attend BITS, Pilani. It really transformed me into the person that I am today".
Previous Experience before cracking UPSC Exam
After graduation, with the will to explore diverse fields, Sanskriti Jain took up a fellowship with PRS Legislative Research as a Legislative Assistant to Member of Parliament (LAMP) for a year from 2011-2012. Towards the end of 2012 she joined the Centre for Policy Research as a Research Assistant in Delhi.
Sanskriti Jain decided to take the exam ​towards the end of her LAMP fellowship. During through the course of the fellowship she had become interested in policy making in India and realized that the best platform to be a part of this was through the civil services.
During this work experience Sanskriti Jain got insights into what exactly is happening in the government , how policies are made, and associated problems, etc. She found policy making quite interesting. It was then when she realised that the best way to contribute to policy making in India was to become Civil Servant. Hence, a dream took birth!
Sanskriti Jain topped in the optional paper Philosophy with highest marks apart from ranking 11th in UPSC Civil Services Exam 2014.
Sanskriti Jain started preparation from March 2011. Before 2012, it was compulsory to take two optional subjects, Sanskriti has chosen Public Administration and Philosophy. In her first attempt only, she got 611 rank. In her second attempt, she left Public Administration and continued with Philosophy as her optional subject.
Also Read: Success Story of Priyanka Mehtani – CA turned IFS
Attempts by Sanskriti Jain
Sanskriti Jain had cleared the UPSC Exam twice earlier. She finally cleared it a third attempt with the desire to join the Indian Administrative Services. It has been her hard work and dedication throughout that has helped her reach the pinnacle of success.
In her second attempt, Sanskriti Jain joined the IRS (Indian Revenue Service) and was undergoing training at the National Academy of Direct Taxes (NADT). "This is an amazing service, as it generates funds for all government functions," Sanskriti Jain says.
Preparation Strategy
Sanskriti Jain says, "Of course one cannot clear this exam without putting in adequate effort, but I personally do not believe that one needs to put on hold everything else in life, while preparing. The kind of preparation and hard work depends totally on the individual preparing."
As per her opinion, Coaching classes are not substituted for hard work but they definitely add-on. It saves your lot of time and gives a good direction. She gives credit of her success to his mentor. According to her, for any topic conceptual clarity is a must as well as the practice of writing good answers in a short span of time which covers most probable aspect.
Tips for Young Aspirants
If one has a firm grasp on the subject, then preparation requires being up to date with current affairs.
A good grasp on concepts builds a strong foundation for all that needs to be studied.
Reading NCERT book is essential for clearing your basics.
Knowing the mere facts only is not sufficient
Don't Miss: Meet IAS Topper Dr. Bharti Dixit – Rank 5 in first attempt