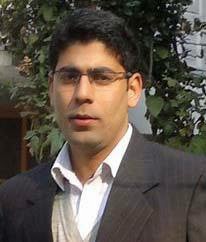 'An average aspirant can achieve his goal'

Khursheed Ali Qadri
Rank 95
I have done M.Sc Botany from Jamia Hamdard. I also qualified NET JRF and was selected as 10+2 Lecturer. Later on I was selected in KAS. I also qualified UPSC in 2010, got group A central service but didn't join. Currently I am working as Assistant Director in CAPD.
I believe the civil services exam conducted by UPSC at national level requires at the vary inception certain enigmas to be demystified. It is never anything unattainable for an average aspirant. The fundamentally inevitable requirement that pique the curiosity of the aspirants is that the aspiration must come from inside. I always believe that we should struggle for excellence rather than struggle for existence.
Well designed strategy and effective preparation plays a key role for cracking civil service exams. Since I had a limited time, being already in the government services, my strategy and design of preparation was simple and more effective. Before an aspirant starts his preparation, he must divide and delineate in his mind a very clear and unambiguous strategy. The aspirant must be planned in his efforts and must continuously update himself with current affairs. Kashmiri people are very talented and if their intellect and talent is channeled in a right way, they will bring a sea change in the overall development of the society.
There is a desperate need to develop a conducive environment so that the efforts put in are productive. The comprehensive counseling programs, initiatives of colleges and university in this direction are required for motivating the aspirants.
My advice to the aspirants is "efforts may fail but never fail to make efforts"". An average aspirant can achieve his goal and I am a symbol of it.
I feel that the representation of Kashmiri youth in civil services reflects a healthy development and instills a sense of hope. In recent years this healthy trend is molding the thought process of youth and young people want to be the part of development and join civil services