Ashish Kumar Verma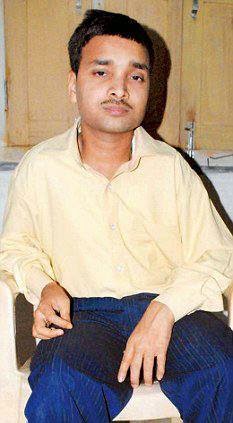 A self-composed Hindi couplet encapsulates the philosophy of this Bihar lad's life: 'Yeh jeevan ek utsav hai, manakar dekho/dharti ka kan-kan urvar hai, tum phool khila kar dekho (Life is a festival, try celebrating it/every inch of this earth is fertile, try to grow flowers).
No wonder then that Ashish Kumar Verma (26), a patient of cerebral palsy since birth, endeavoured against all odds to crack the coveted civil services examination this year.
Fulfilling his long-cherished dream, Ashish secured the 726th rank in the examination. 'I did not let my handicap come in the way of my preparation,' he said. 'I just concentrated on my studies.'
Coaching classes, considered indispensable to cracking the UPSC exam, were a prospect fraught with difficulties for wheelchair bound Ashish. So, he decided to coach himself.
'I studied for 12 to 14 hours every day to qualify in the civil services,' he said. Ashish said he was happy to note that he was not asked any questions about his handicap in the interview.
He now wants to sit the UPSC exam once again with an aim to improve his rank. 'Though I will join whatever central service is allotted to me this year,' he added.