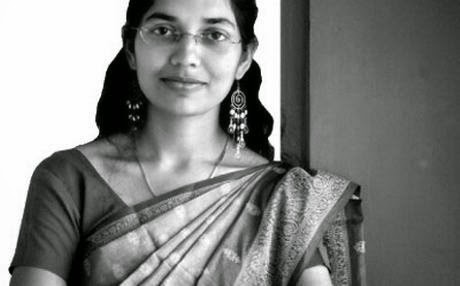 Bhandari Swagat Ranveer Chand, IAS of 2010 batch, may be new to bureaucracy but that does not deter the assistant collector trainee from being a strict disciplinarian. Living her dream, she says, sheer will and determination helped her crack the UPSC examination, known to be one of the most challenging exams in the country. Bhandari secured the 69th rank. Geography and literature of Pali language were her subjects.
"I believe in the adage 'will to succeed'. If you have it, you will not be left with any other go but to fight for what you believe in," Bhandari says.
Her resoluteness is obvious from the very fact that she took only two attempts to clear the examination. "I could not get through the prelims in my first attempt. But I did not lose heart and decided that I would only give one more attempt. I believe that it was a good decision," says the 25-year-old. She completed her higher secondary from Our Lady of Nazareth School, Mumbai, in 2004.
Though she had two lucrative jobs at hand even before she completed her engineering from Sardar Patel College of Engineering (2008), Bhandari says that she was a bit disillusioned about her future. "I got offers from two MNCs. Though the prospects seemed bright, I was not satisfied. I instantly knew that it was not my karma. Since I wanted to work for the society right from my childhood days, I decided to go for the Civil Services examination," she says.
Bhandari believes that graduation is the ideal time to start preparing for competitive exams. Talking about the knack to crack the civil service, she says that there is no fixed strategy for it. "One has to prepare his or her strategy. But it always helps to have a timetable as the syllabus is vast," she warns.
Her skill as a fast reader was helpful in picking up the right books for the subjects concerned. "After my first attempt, I had ample time for extensive reading and my reading skills enabled me to read a number of books on various subjects. But I would not advise this for everybody since judicial management of time is the key factor in coming out with flying colours in this exam. An aspirant has to decide for herself as to what suits her best," she says.
Though there are many books in the market on various subjects, she says that an aspirant should be well aware of the topics which she/he has to cover. "Nowadays, the markets are overflowing with books on various subjects. Some are of immense help while others are not. You should know which book to devour and which one to eschew," she cautions.
Bhandari says that reading newspapers will definitely help in tackling the exam. "Unlike books, newspapers provide substantially good editorials which should not be missed." When asked about the role of coaching institutions, she says, "They are good in giving a clear picture about the exam, which you sometimes cannot garner by yourself."
According to her, calmness is the key factor when it comes to handling the interview. "If you are not sure of the answer; admit it for it will do you good rather than beating around the bush." Beaming with happiness, she says that her training period at Mussourie in June 2011 was something she cherishes the most.
"You get to interact with people from different parts of the country. Apart from the usual classes, we also had cycling, horse riding and swimming sessions. And to my surprise, I won prizes in horse riding, though I hardly rode a horse before," Bhandari says with all smiles.
"Due to a conglomeration of people from different parts of the country, I could learn a lot from my senior officials as well as my peers," she adds.
Amidst her busy schedule, she also finds time to nourish her hobbies — reading and swimming. Charles Dickens is his favourite author. "I love to read classics and I can't pick and choose any one book as my favourite for I am a die-hard Dickens fan and all his works topmy list of favourites," she says.
Bhandari signs off by saying that since she has just started her career, she has not charted out her future plans. "I have just commenced my innings and I really do not know what is in store for me. For the time being, bouquets or brickbats, I have decided to take it all in my stride.