India's relation with Central Asia:
Our prime minister, Narendra Modi, visited the five central Asian countries namely Kazakhstan, Kyrgyzstan, Turkmenistan, Tajikistan and Uzbekistan and this visit became all the more crucial because despite having historical and cultural relations with central Asia, the ties between these countries and India have been a low-key affair. Mr. Modi is the first Indian prime minister to visit all these central Asian nations in one go.  After the collapse of Soviet Union, these countries broke out from the union and in that period of turmoil they looked up to India for both economic and strategic cooperation but the hopes never got fulfilled. UPA-2 when was in power, formulated a policy called 'connect central Asia' in 2012 but failed to make any significant impact. As the Chinese and Russian influence keeps on growing in the central Asian region, these countries look up to India to play a balancing role to counter their influence.
Must Read: India Bangladesh Relations
China is majorly an economic stakeholder with all the large scale investments in the field of connectivity and energy. Russia on the other hand has been a security provider which provides military cooperation to the central Asian region. During Soviet period we had very good relations but it has declined in last 20-25 years. Though  India has been politically close to the region but it is now high time to play a bigger role.  One of the major reasons of India's failure to develop strong ties with the region is connectivity issues. It does not have a direct access to these nations. In order to connect, India has to take the route through Afghanistan or Pakistan on the western side and through China on the northern side and both the routes have their own issues.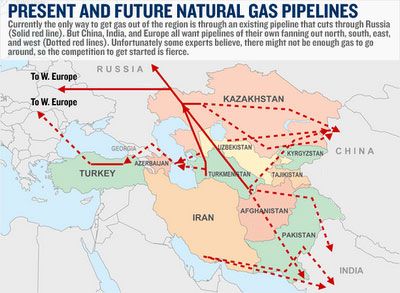 So to have a direct access to these central Asian republics, India can use its soft power through multilateral organisations like Shanghai Cooperation Organisation (SCO) and Eurasian Economic Union (EEU). Mr. Modi's visit happened on a very crucial time when the region undergoing transformation and now Indian can show its keenness towards playing an active role. India's main focus is now on security and energy cooperation. Trade is also an important aspect as India can be a huge market when the central Asian countries are looking for different outlets and that we can do through Chabahar port in Iran and railway route between Kazakhstan, Turkmenistan and Iran.
Also, Read: India China Relations
On the other hand, India must understand that it does not need to compete with Russia or China but instead should focus on rightly projecting itself. When we look at the trade relations, we are no match to China as its investment is over 30 billion dollars in central Asia and India's is less than one billion. So as of now India can only focus on improving its relations in different aspects rather than competing because Russia and China are indispensable for the central Asian region.
In conclusion, it is definitely a good time for India to finally utilize the opportunity and make its presence feel in the central Asian region if it dedicatedly takes further the foundation built during this visit.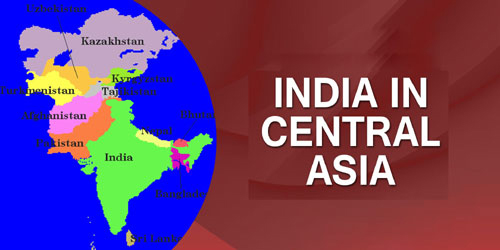 Must Read:
India and South-East Asia in the Ancient World