Isha Pant , IPS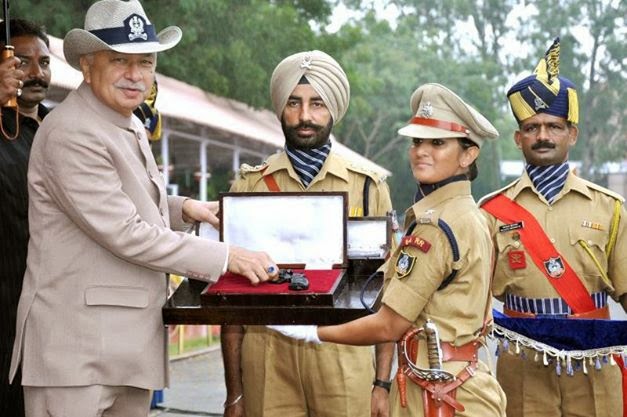 Isha is the youngest among four sisters. Her eldest sister is an IFS officer, second sister is a human resources professional and third sister is a squadron leader in the Indian Air Force.
It was a proud moment for Isha Pant who was awarded the best all-round Indian Police Service (IPS) probationer and won the Prime Minister's baton and home ministry's revolver at the 64th 'Dikshant Parade' at the Sardar Vallabhbhai Patel National Police Academy (SVPNPA) in the city on Friday.
"The academy welcomes you with open arms and I wish more and more women join the service," the IPS officer from Bhopal, who has been inducted to the Madhya Pradesh cadre, said.
On being questioned about her vision for her cedar which enjoys the ignominy of leading the country for the number of rapes committed, Isha said, "As a woman, I will strive to take on the challenge of violence against women in my state. As female officers we are definitely more sensitive to the issues."
The officer trainees were coached in different aspects of policing with the addition of two new papers on 'internal security' and 'investigation- II' which addresses the challenges of cyber crimes