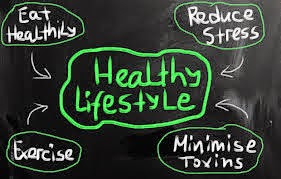 Health Facts
The life-span of a taste bud is 10 days.
A lack of exercise is now causing as many deaths as smoking across the world.
People who regularly eat dinner or breakfast in restaurants double their risk of becoming obese.
Farting helps reduce high blood pressure and is good for your health.
Laughing 100 times is equivalent to 15 minutes of exercise on a stationary bicycle.
Sitting for more than three hours a day can cut two years off a person's life expectancy.
Over 30% of cancer could be prevented by avoiding tobacco and alcohol, having a healthy diet and physical activity.
Sleeping less than 7 hours each night reduces your life expectancy.
Every cigarette you smoke reduces your expected life span by 11 minutes.
1 Can of Soda a day increase your chances of getting type 2 diabetes by 22%
There are more skin cancer cases due to indoor tanning than lung cancer cases due to smoking.
A Father's Diet before Conception Plays a Crucial Role in a Child's Health.
Breakfast is the most important meal of the day because it feeds your body and mind with the necessary nutrients and energy to function throughout the day. Eating breakfast regularly will also help keep weight off because it gets your metabolism going.
There are more bacteria in your mouth than there are people in the world.
During your lifetime, you'll eat about 60,000 pounds of food — that's the weight of about 6 elephants.
The attachment of the human skin to muscles is what causes dimples.
Avoid eating a large meal before sleeping to decrease gastroesophageal reflux and weight gain.
An adult has fewer bones than a baby. We start off life with 350 bones, but because bones fuse together during growth, we end up with only 206 as adults.
Nose is not as sensitive as a dog's, but it can remember 50,000 different scents.
Every square inc­h of skin on the human body has about 32 million bacteria on it, but fortunately, the vast majority of them are harmless.
Fingernails grow fastest on the hand that you write with and on the longest fingers. On average, nails grow about one-tenth of an inch each month.
The average human body contains enough fat to make 7 bars of soap.