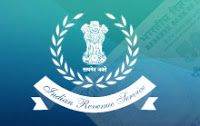 The Indian Revenue Service comprises of IRS – Customs and Central Excise (C&CE) and IRS – Income Tax (IT). It is one of the Group a Central Civil Service of India. The cadre controlling authority for IRS is Ministry of Finance, Department of Revenue, Central Board of Excise and Customs (CBEC) / Central Board of Direct Taxes (CBDT). The Service was formed during the year 1946. The selected candidates go through training sessions in different institutes.
Lal Bahadur Shastri National Academy of Administration at Missouri: 3 months foundation course.
National Institute of Financial Management at Faridabad: 15 months profession training for officers of Customs and Excise.
National Academy of Direct Taxes at Nagpur: 15 months profession training for officers of Income Tax.
Cadre size: 2311 (C&CE), 2500 (IT) posts (direct recruitment – 50%, promotion – 50%. Lateral entry – if any).
Functions of the Indian Revenue Service Officers
Indian Revenue Service officers are concerned with the collection, administration, and policy formation of direct (viz. Income, Corporate, Wealth, FBT etc.) and indirect (viz. Central Excise, Service Tax and even Customs Duty) taxes.
Service Hierarchy
Grade

Pay scales

Designation in Field (Commercial)

Designation in Field (Operational)

Junior time scale

8000-275-13500

Assistant commissioner

–

Senior time scale

10000-325-15200

Deputy commissioner

–

Junior administrative grade

12000-365-16500

Joint commissioner

–

Selection grade

14300-400-18300

Additional commissioner

–

Senior administrative grade

18400-500-22400

Commissioner

–

Higher administrative grade

18400-500-22400

Chief Commissioner or Director General

–

24050-650-26000

–

Member, CBEC / CBDT

26000 (fixed)

–

Chairman, CBEC
CBDT or Chairman CEIB
Also, Read:
All You Need to Know About Rajasthan Public Service Commission (RPSC)