Excerpts from the interview
On how much attention he pays to the outsize impact he has on his countrymen:
For me there was [always] a simple formula: be focused on cricket and the rest of the things will happen. Let people talk about it; me, I move forward. Right from my school days, I have done that. I know that certain things I do or say have an impact on people; people appreciate certain things that I do. But any active sportsman has to be very focused; you've got to be in the right frame of mind. If your energy is diverted in various directions, you do not achieve the results. I need to know when to switch on and switch off: and the rest of the things happen around that. Cricket is in the foreground, the rest is in the background.
On how much attention he pays to media hype around him:
If I get to hear casually about something someone's said about me, or see something in the papers, that's fine. I don't go looking for things. In the last few years, the hype has grown because there is such fierce competition in the media. Earlier, you played 10 shots, and maybe a couple of comments were made; today you play one shot and there are 500 comments. The ball is the player's court, whether you want to follow every little thing or you want to keep your mind blank and trust your judgment, trust your instincts and take decisions.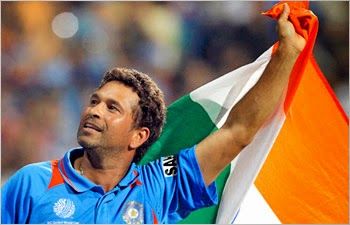 I get 0.5 seconds to react to a ball, sometimes even less than that. I can't be thinking of what XYZ has said about me. I need to surrender myself to my natural instincts. My subconscious mind knows exactly what to do. It is trained to react. At home, my family doesn't discuss media coverage. It helps because I am able to take my own decisions not influenced by somebody saying something.
On his expectations of himself:
I don't think I woke up one morning and felt that there was this responsibility on me and that I needed to live up to that expectation. Something which still gives me sleepless nights is, "How will I go out and keep that standard, and live up to my own expectations. How am I going to go out and perform?"
That restlessness brings the best out of me, it's a healthy sign. At the start of my career, when I used to toss and turn at night, I was fighting that feeling and wanting to go to sleep. Now I know that's normal, so I'll just get up and watch TV or something. I know it's just my subconscious mind getting ready for a game. It's about knowing yourself, and I know myself better now.
On the importance of enjoying his cricket:
So much happens [on and off the field] that sometimes you forget to enjoy the game. That's when things don't go smoothly. I only realized that in 2006, after I after my [shoulder] surgery, during my rehab. I played a couple of practice games, and there was not too much media, not too many people watching. I realized something was very different: I was enjoying cricket. In retrospect, it was important for me to play those games. That was game changer for me. I didn't even realize it had become so much about commitment and pressure, and doing this correctly.
Since then, there have been challenges along the way, some tough moments. But I would speak to myself and say. "It doesn't matter what the situation is, enjoy it."
On his inner monologue while batting:
Sometimes I chat to myself, sometimes I don't. Most of the time, it's my subconscious mind that's working. I don't have time to complicate my mind, so I try to keep it empty. Being in "the zone" is when you're not thinking of anything, merely reacting.
One would like to be in that zone more often, but it's not that easy. It's like you are completely cut off from the crowd, from the noise they are making. Your subconscious has taken over.
I feel it's the conscious mind that messes things up. The conscious mind is constantly telling you, this might happen or that might happen, even before it has happened. Your conscious mind tells you the next ball might be a out-swinger, but when it's coming at you you realize it's an in-swinger… so literally, you've played two balls.
On how often he is in "the zone," and how he gets there:
I would say 50% of the time I'm in that zone. Sometimes I am there instantly, sometimes I get there through a couple of shots, and sometimes I'm fighting to get that feeling. You focus on your breathing and all those kind of things. But it's not a guaranteed formula that works always
On whether there's a direct correlation between "the zone" and the runs he scores:
Not really. You might be feeling unbelievably good, but you still get out. Sometimes you are not feeling good, but you struggle and struggle, and the runs come.
On whether getting into "the zone" is a matter of personal enjoyment, rather than achieving an outcome:
It is. But I would want an outcome.
On his "switch-on/switch-off" process:
Switching on happens automatically. I know that I am going to be playing in three weeks, so I better start doing something. I get restless. Even if I am holidaying and not doing anything—training, jogging or going for walks—I feel uneasy. It's become part of me now. Whether I am playing or not, I need some activity and that helps me to be normal, otherwise I am a little restless. I like to go and hit a few balls, even if it is for half an hour. I need to see the ball coming towards me and get used to that pace and bat swing and body moving; that's critical.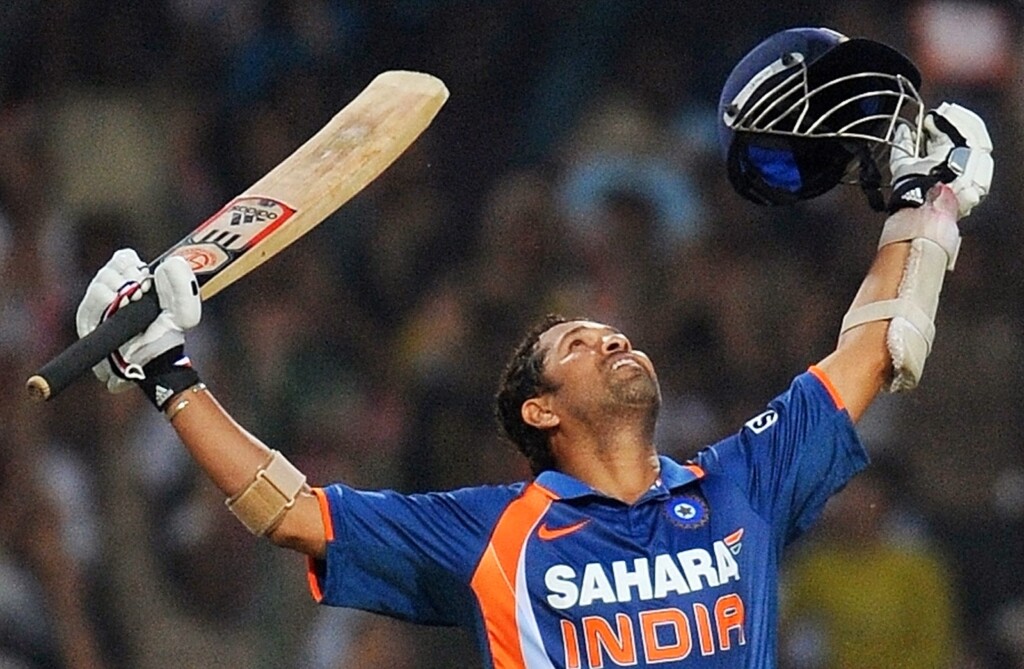 To switch off is not an instant process. It's only possible when I know I have a month and a half [between games] when I'm not doing anything, and I'm spending time with my children. That's when I actually switch off and I stay away completely from cricket. I do normal things, like any father, any family man.
On the challenges of being a father when he's likely to be mobbed by fans whenever he steps out of his house:
It's a little unfortunate that I can't take [my kids] out for evening walks, or whatever. In Mumbai, if I had to go out and be a normal father… it's not possible. We go on holidays and that is the time when I look to spend as much time with them as possible. My son loves cricket, and I can play with him in Mumbai, because it happens in a controlled environment.
On playing with his son Arjun, 11:
He bats. He bowls a bit, too. But he enjoys cricket and that's more important. Nobody has forced him into cricket, it's by his own choice. As long as he is in love with cricket, it's fine. Then you don't look at your watch or count the number of hours you've practiced. It's the sheer joy and satisfaction of being on the field. And that's what I want [for him]. I believe cricket starts from your heart and then it travels up to your brain as you grow older. First you have to be in love with the game, and my son is in love with cricket.
On how he, raised in a middle-class home, transmits values to his kids:
I think it has a lot to do with interaction. My father never told me what was right or wrong. He guided me, but most of the things I learned came from watching him. He never told me that I had to be humble, I just watched him [being humble himself] and I said, "This is how I want to be in life."
The most important advice he gave me was when he said, "Most things are temporary, your cricket will also be temporary because at some stage you will stop. But something that stays permanently with you is your nature, the person you are. So try and be a good person. People will appreciate that even after you've stopped playing." So I try and tell my children the same thing.
On the financial rewards he has reaped from cricket:
When I started playing for India in 1989, I remember our entire tour fee was 50,000 rupees (approx. $1,000 in today's dollars) which included four test matches and four one-day games. And today, per test match, it's possibly 15 times more. When I signed a contract with [sports management firm] Worldtel in 1995, we decided to do it to make my life easier, to ensure I did not have to compromise on my cricket by spending an extra minute thinking about commercial things. I wanted to be completely focused on the game, and let someone else managing the rest.
Mark Mascarenhas [the CEO of Worldtel, who was killed in a car crash in 2002] never said, "If you do this or that, you will make more money." He said, "Just think of how to score more runs, the rest you leave to me." And that was the best formula for me because I just wanted to think about cricket, nothing else. I do [advertising] shoots, but not at the cost of compromising on my cricket.
At no stage did I feel I would have to make compromises to earn an extra buck. I'll give you an example. There was a company which wanted to sign a contract with me during 1996 World Cup, to put their logo on my bat. But I had already played the first two matches without a sticker on the bat: I was used to the way it looked, and didn't want to change that in the middle of the tournament, didn't want the distraction. So I said, "Offer me whatever, I'm not signing this contract."
On how he plans for his future:
My planning is only done match by match. I don't plan too far ahead, I've never done that. At most, I plan for the next tournament or series. I believe in approaching my targets step by step, and don't look at the larger picture.
On other sports icons who inspire him:
I have followed lot of sports. In Formula 1, I like Michael Schumacher. I've followed tennis quite a bit, right from Bjorn Borg, John McEnroe to Roger Federer now. I never felt that I should be like them. You admire all those sportsmen. I love the way Federer plays: it's incredible, but I've still got to be myself.