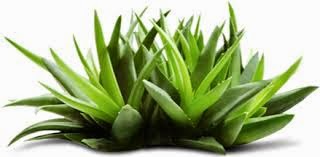 Aloe Vera is the most powerful medicinal herb because of its many uses and healthful effects. In addition to having a soothing and rejuvenating effect on your skin, aloe vera gel also benefits your health in a number of ways.
Uses of Aloe Vera
Relieves a cough and cold
Aloe Vera gel is a safe and effective remedy for providing quick relief to a cough and cold. It is a potent antibacterial and antiviral agent that prevents the growth of microorganisms causing cough and cold.
Removes acne scars
Aloe Vera gel is a fantastic remedy to get rid of acne scars. It regenerates damaged tissues and decreases swelling on the affected area. Regular usage of aloe vera gel also helps prevent breakouts, resulting in smoother skin.
Relieves constipation
Aloe Vera is a laxative and thus, extremely beneficial in relieving constipation. It increases the ability of your gut to
absorb nutrients and digest food properly.
Prevents wrinkles
Aloe Vera can protect you from wrinkles and other signs of aging. It contains polysaccharides that stimulate the regeneration of skin cells. It also has anti-inflammatory and antioxidant properties that prevent the skin from the damage of the ultraviolet rays.
Reduces dandruff
Aloe Vera has antiviral and antifungal properties that can kill the microorganisms and prevent the
hair
follicles from clogging that can cause dandruff. Regular application of the gel can help you get rid of the itching and irritation associated with dandruff.
Lightens stretch marks
Aloe Vera has anti-inflammatory properties that can limit the growth of stretch marks. It has the ability to heal the small tears in the skin layers and is therefore, the perfect solution to help regain the lost elasticity caused due to stretching.
Soothes skin rashes and itchy skin
Aloe Vera gel contains vitamin E which helps heal the skin. It is a good moisturiser and has natural soothing qualities which can soothe the area and reduce inflammation caused by itching.
Soothes sunburn
Aloe Vera gel is an easy and popular sunburn treatment. It is antibacterial and has soothing properties which work very well for healing sunburns.
Heals burns
The gel of aloe vera leaf has cooling properties that help soothe burnt skin. The gel increases
blood
flow in the vessels, closer to the skin's surface, helping the damaged skin repair itself.
 Also, Read: