HIGH & MIGHTY POWER LIST:INDIA'S TOP 10 BUREAUCRATS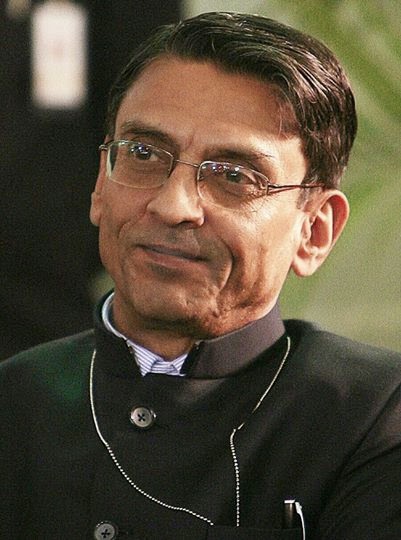 1. Pulok Chatterjee: Bureaucrat in the eye of the storm a.k.a The Firefighter

Pulok Chatterji is an INDIAN CIVIL SERVANT presently serving as the Principal Secretary to the Prime Minister of India. He is a 1974 batch Indian Administrative Service officer from Uttar Pradesh cadre.
He moved to the PMO as Deputy Secretary when Rajiv Gandhi took over as PM in 1985. Prior to this, he was the Executive Director to the World Bank. He is INDIA'S MOST POWERFUL BUREAUCRAT who serves as the essential hotline between Prime Minister, Manmohan Singh and Congress president, Sonia Gandhi. He is one such bureaucrat who has successfully removes major hurdles when it comes to investment and does not hesitate to tell higher authority if anything goes awry with the way they serve the masses. He is the main force behind ending policy paralysis of Indian Government.
Because he is the only bureaucrat equally trusted by the three power centres of UPA-Prime Minister Manmohan Singh, Congress President Sonia Gandhi and her deputy Rahul Gandhi.
Because he took the lead role in ending policy paralysis in Government, personally coordinating between various ministries to ease roadblocks to investment. because he is the only official who can tell ministers what to do.
Home base Lives in the exclusive, recently-constructed, New Moti Bagh Colony in New Delhi for senior government officials.
illustrious graduate He was awarded the C.F. Andrews Distinguished Alumni Award by St Stephen's College, Delhi, in August 2012.
Right-hand man Personnel Secretary P.K. Misra, a fellow Uttar Pradesh-cadre IAS officer.
KEEP CHECKING THIS SPACE FOR THE UPCOMING LIST OF HIGH PEOPLE IN INDIA 2013.