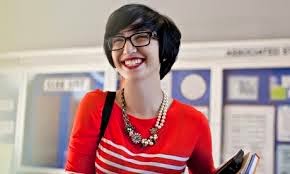 You landed up with your dream job and thought this is it, but every once in a while something happens that makes you realize life as a professional is quite capable of sucking at times. These are some of those realizations that everybody faces at an early stage of employment.
1. Your colleagues are not your friends. So you're just out of college and you think your workplace is like another spot for making those lifelong friendships. An advice, make friends at workplace but do not expect them to always take a stand for you and believe in all-for-one and one-for-all philosophy like it used to happen during college mass bunks and detentions. In the end, everybody is here to earn money. Remember that!
2. Your friends shouldn't be your colleagues. Well, this is the other side of the same coin. So you and your best friend must have planned to work together and might have even succeeded in securing jobs at the same organization. Friends to colleagues is really not a promotion in relationships I'd say because at some point of time, you will be placed against each other and the 'Dharma Sankat' will strike you bad.
3. Linked In ain't no space for selfies. You learned to make a linked in account, but not your fault if you're still used to putting up pout selfies as profile pictures. Know this as soon as you can. Linked In is a space too mature for your glam chic pictures.
4. There is no such thing as a 'Kind Boss'. You probably thought that coming late or missing the deadline once in a while won't be that a big deal but in the end, you will earn that appraisal by your boss are exactly how your teachers used to mark you for internal assessments. Wake up; bosses are not any of those cute funny creatures. They are sitting in their cabins quietly, waiting for you to make a mistake.
5. Seeing yourself from your parent point of view isn't always the correct thing to do. Your mom has always been emphasizing your 'talent' and 'creativity' in front of your relatives and you probably somewhere down the line started to believe all of that and see yourself from her eyes. But it's time to wake up. Your boss is not going to mommy you around with those compliments and motivations. In case you doubt, risk yourself a mistake and see
what happens for yourself.
6. Money actually doesn't grow on trees. Ah, those days when money used to mean just pizzas and beer and you dreamed of earning lots of money to be able to buy lots of these. But firstly, you are not earning as much money as you planned. And secondly, whatever you earn goes into your household expenses. Good news, you have matured. Bad news- You are no more a kid.
7. Being the 'Late-comer' is no more considered cool. So may be you had practiced the cliched art of walking late into the class with the star body language where everyone used to turn their heads around to see you walk till your seat. But just you pray not to get late by even a few minutes in the office. Salary cuts, negative attention, and chances are they will use it against you when recession strikes.
8. Home-Work in school and college was just a preparation for the unpaid overtime at work. The cherished memories of homework and pulling group all-nighters to finish assignments now visit you often when all you have is a cup of coffee and some vacant seats around while you are working overtime to complete your task before the deadline. Task, too much this is, really!
9. Most for-life-and-beyond friendships cease to exist because of lack of time. You look at your batch's farewell picture and smile on how you took a promise from everyone that day to stay in touch, see each other every, literally, every weekend and continue these friendships till you have your kids and your kids mingle with each other. Oh but it's just been a few months and you hardly even reply to your WhatsApp texts because either you are in the office or you have reached home and are too tired to reply.
10. Your College Degree isn't really that much of a deal now. Remember that sense of pride you had when you scored 1st division and all your friends slipped into 2nd. You keep that degree on top of your certificates for all interviews you go for but they just don't seem to mind second division much. All they ask about is the experience.
Also, Read: