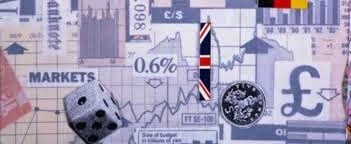 A stock market, equity market or share market is the aggregation of buyers and sellers of stocks (also called shares); these may include securities listed on a stock exchange as well as those only traded privately. A stock exchange is a place or organization by which stock traders (people and companies) can trade stocks. Companies may want to get their stock listed on a stock exchange.
Most Interesting Facts About Stock Market
The oldest stock exchange in the world started in Antwerp, Belgium, in 1460.
The oldest stock exchange in the United States, opened in Philadelphia, in 1790.
Wall Street was laid out behind a 12-foot-high wood stockade across lower Manhattan in 1685. The stockade was built to protect the Dutch settlers from British and Native American attacks.
The first company listed on the New York Stock Exchange was, the Bank of New York, in 1792.
The highest price paid for a seat on the NYSE was $2,650,000, in 1999. The lowest price paid for a seat, was $4,000, in 1876.
The Dow Jones Industrial Average first closed over 100 in 1906. It first closed over 1,000 in 1972. It first closed
over 10,000 in 1999.
The first stock tickers and ticker tapes were used in 1867.
The stock, First Midwest Federal, has CASH, as its symbol. The stock, Lacrosse Footwear, has BOOT, as its symbol.
The American Stock Exchange was originally called, "The Curb". This is because traders first started out on the streets of New York City, standing by the curb.
The NASDAQ Stock Exchange began in 1971. At that time, its main focus was on OTC stocks. The name is an acronym for National Association of Securities Quotation. Currently, the NASDAQ consists mainly of technology stocks.
Wall Street began on May 17, 1792 when 24 traders and merchants signed the Buttonwood Agreement.
The Massachusetts Investors Trust was the first mutual fund. It was created in 1924.
The Wellington Fund, established in 1928, was the first mutual fund that included both bonds and stocks.
In 1934, the Securities Exchange Act created the Securities Exchange Commission – a group that is, to this day, responsible for preventing fraud and enforcing laws that require companies to provide full financial disclosure to their investors.
Wells Fargo Bank created the first index fund in 1971.
As on December 2012, BSE was the tenth and NSE was the eleventh largest stock exchange in the world based on Market Capitalization.
The Bombay Stock Exchange switched to an electronic trading system in 1995.
The National Stock Exchange or NSE was the largest exchange by number of trades in equity shares in the Electronic order book in 2012 and 2011.
75% of the total daily stock market in India is attributed to the top 100 stocks.
 Foreign Institutional Investors are the biggest investors in Indian stocks followed by financial institutions and insurance companies and mutual funds.
Less than 2% of Indian household saving goes into the equity markets.
Must Read:
Things you need to know about Mutual Funds
Difference between Sensex and Nifty