For Indian forces deployed in Siachen, it is less of a challenge to watch out for the frail Pakistani forces but to just stay atop this 76 kilometers long glacier at 5,400 meters altitude (nearly twice the altitude of Ladakh and Kargil) in itself means you have to defy all of your physical, mental and spiritual limits.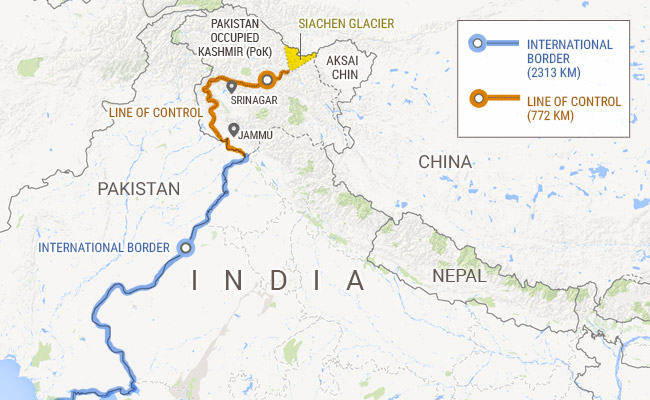 Know About India's Soldiers Defending Siachen
1. In Siachen, you are at the risk of getting a deadly frostbite if your bare skin touches steel (gun trigger, for example) for just over fifteen seconds.
2. Mountain climbers climb when the weather is at its best; soldiers serve in these treacherous terrains all year round.
3. The human body just cannot acclimatize over 5,400 meters
4. Speech blurring is as obvious as toothpaste freezing in the tube
5. Snowstorms in Siachen can last 3 weeks.
6. Yearly snowfall in Siachen can be well over 3 dozen feet
7. New Pay commission may consider the unique challenges faced by the army jawans who man the territory all through the year.
8. Soldiers find ways to entertain themselves when they can.
9. Fresh food – that's rare. Very rare. At Siachen, an orange or an apple can freeze to the hardness of a cricket ball in no time.
10. Army pilots literally push their helicopters well beyond their optimal performance, every day!
11. In the last 30 years, 846 soldiers have sacrificed their lives at Siachen.
12. A War Memorial at the Bank of Nubra River has the names of Indian soldiers who laid their lives in Siachen.
13. Local saying: "The land is so barren and the passes so high that only the best of friends and fiercest of enemies come by.'
14. In Siachen, the Indian Army spends as much as 80% of its time preparing soldiers of deployment.
15. "We do the difficult as a routine. The impossible may take a little longer"
16. When you go home, tell them of us and say, for your tomorrow we gave our today.
Don't Miss: 
Story of The World War I – Explained in 15 Points