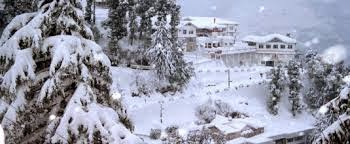 Before the British, Shimla region was ruled by the Nepalese
Shimla is Located on 7 Hills
Shimla is one of the youngest cities in the Country
Shimla hosts the MTB Himalaya, the Biggest Mountain Biking Race in South East Asia.
The Kalka-Shimla Railway is recognized as a World Heritage Site by UNESCO.
Shimla has the only Natural Ice Skating Rink in South Asia
The Durand Football Tournament was held at Annandale Ground in 1888.
Lord Combermere was the First Commander-In–Chief of the Indian Army to visit Shimla in 1828.
The Founder of Indian National Congress lived at 'Rothney Castle' in Shimla
The Town Hall of Shimla was built In 1888. It is an Earthquake-proof building.
Gandhi first came to Shimla on 11th May 1921.
The Jakhoo Temple Shrine, believers say, holds the footprints of Lord Hanuman.
Shimla had its first newspaper – Simla Akhbaar in 1848.
The first shop opened in Shimla was a butchery run by Messer Barret & Co.
Auckland House School is the only Girl School in India to introduce Scuba Diving.
BCS Shimla is one of the Oldest Boarding Schools in Asia.
The First Road of Shimla was constructed in 1828.
The Gurkha Gate was actually built to honor the Gurkha's for their support to the British.
Shimla Falls in Seismic Zone IV.
The northern slope of Ridge is sinking.
The Shimla Convention is a Century old. Tibetans are still in Exile.
From the North Side of Ridge the rainwater drains into Sutlej River and is carried into the Arabian Sea, South-side drains into the Yamuna and flows to the Bay of Bengal.
Must Read: