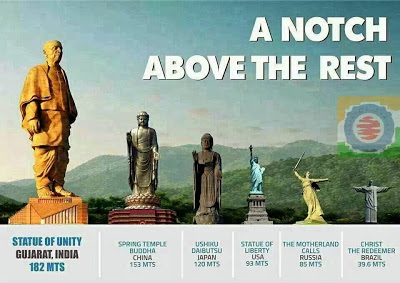 The Sardar Of Sardars
Sardar Vallabhbhai Patel. The barristor, the secular leader, the deputy prime minister of India.
Exactly same date in 1875, the legend born. He was such a personality that no one has guts to oppose his decision. This man played main role in making of India.
The statue of honor, The Iron Man (not imaginary Robert Downey Jr. But the Real Indian Version). I bow before him and salute the Sardar of Sardars..