The National Policy For Children, 2012
The Union Cabinet has recently approved the National Policy for Children.2012. The policy is a step taken in the right direction, and will ensure harmonious development and protection of children
The National Policy, as its key priority. areas, recognises child survival, health;1 nutrition, education, development and protection as undeniable rights of every child. It also recognises every person below the age of eighteen years as a child, and the childhood as an integral part of life with a value of its own. The policy lay down the guiding principles which make it mandatory for Governments at all levels be it at the National, State or Local level to respect the children in all their action and initiatives that affect them.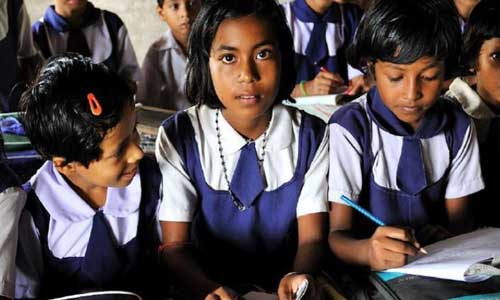 Some of the set principles of the police are equal rights for all children without discrimination the best interest of the child as a primary concern in all action and decisions affecting children and family environment as the most conducive for all-round development of children
The main objectives of the policy arc active engagement and partnerships with all stakeholders setting up of comprehensive and reliable knowledge base provision of adequate resources and sensitisation and capacity development of all those who work for and with children.
To give effect to the policy, the Union Government has decided to develop National Plan of Action and to constitute a National Coordination and Actional Group (NCAG), for fine monitoring of the progress of implementation of the plan at all levels. The Ministry of Women and Child Development will be the nodal Ministry for overseeing and coordinating the implementation of the policy and will I lead the review process.