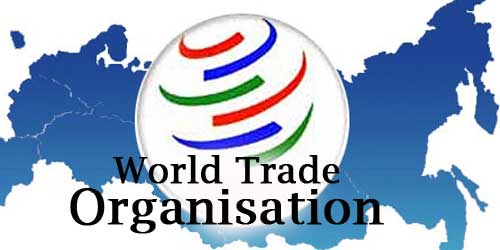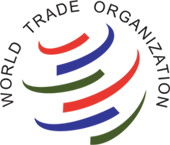 World Trade Organisation is a permanent organisation which has been established on the basis of an international treaty approved by participating countries. It achieved the international status like
IMF
and
IBRD
but it is not an agency of
UNO
.
World Trade Organisation has a General Council for its administration which includes one permanent representative of each member nation. Generally, it has one meeting per month which is held in Geneva.
The Uruguay round of GATT (1986-93) gave birth to World Trade Organisation. The members of the
GATT
signed an agreement of Uruguay round in April 1994 in Morocco for establishing a new organisation named World Trade Organisation. It was officially constituted on January 1, 1995, which took the place of GATT as an effective formal organisation. GATT was an informal organisation which regulated world trade since 1948. Like GATT, the headquarter of WTO is also in Geneva.
The highest authority of policy making is WTO's Ministerial Conference which is held after every two years.
The present strength of World Trade Organisation membership is 151. this includes China and Nepal whose accession was approved by the World Trade Oraganisation Ministerial  Conference held in
Doha
and Cancun in November 2001 and September 2003 respectively. There are presently 30 countries in the process of accession to the World Trade Organisation. Vietnam joined WTO as 150th member. Tonga is the 151st member of WTO.
There are a number of important committees for the administration of WTO, out of which two committees play the pivotal role in WTO. They are :
Dispute Settlement Body (DSB)
Trade Policy Review Body (TRRB)
DSP considers the complaints of member countries against violation of rules by any member country. This body appoints a group of experts to investigate such complaints. This body meets twice a month for such cases.
TPRB reviews the trade policy of member countries. The trade policy of all big trade powers of the world is reviewed after every 2 years. All the members of World Trade Organisation are the members of TRPB.
Other important bodies of World Trade Organisation are:
Council for Trade in Goods
Council for Trade in Services
Council for Trade-related aspects of Intellectual Property Rights
Don't Miss: British Relations with Tibet
Objectives of  World Trade Organsiation
To improve the standard of living of people in the member countries.
To ensure full employment and broad increase in effective demand.
To enlarge production and trade of goods.
The above three objectives were also included in GATT, but World Trade Organisation also included some other objectives which are :
To enlarge production and trade of services.
To ensure optimum utilisation of world resources.
To accept the concept of sustainable development.
To protect the environment.
Functions of World Trade Organisation