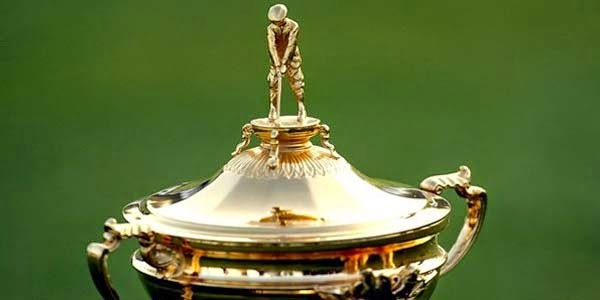 The Ryder Cup is a biennial men's golf competition between teams from Europe and the United States.
The competition is contested every two years with the venue alternating between courses in the USA and Europe.
The Ryder Cup is named after the English businessman Samuel Ryder who
donated the trophy.
The event is jointly administered by the PGA of America and Ryder Cup Europe, the latter a joint venture of the PGA European Tour (60%), the PGA of Great Britain and Ireland (20%), and the PGA of Europe (20%).
Originally contested between Great Britain and the United States, the first official Ryder Cup took place in 1927 at Worcester Country Club, in Massachusetts, US.
The home team won the first five contests, but with the competition's resumption after the Second World War, repeated American dominance eventually led to a decision to extend the representation of "Great Britain and Ireland" to include continental Europe from 1979.
The inclusion of continental European golfers was partly prompted by the success of a new generation ofSpanish golfers, led by Seve Ballesteros and Antonio Garrido.
In 1973 the official title of the British Team had been changed from "Great Britain" to "Great Britain and Ireland", but this was simply a change of name to reflect the fact that golfers from the Republic of Ireland had been playing in the Great Britain
Ryder Cup team since 1953, while Northern Irish players had competed since 1947.
Since 1979, Europe has won ten times outright and retained the Cup once in a tied match, with seven American wins over this period. The European team has included players from Belgium, Denmark, France, Germany, Italy, Spain and Sweden.
The Ryder Cup, and its counterpart the Presidents Cup, remain exceptions within the world of professional sports because the players receive no prize money despite the
contests being high-profile events that bring in large amounts of money in television and sponsorship revenue.
The current holders are Europe who won for the third successive time at the Gleneagles Hotel in Perth & Kinross, Scotland in 2014. The 2016 Ryder Cup will be at Hazeltine National Golf Club in Chaska, Minnesota from September 30 to October 2.
Europe on 28 September 2014 won the 40th Ryder Cup in Gleneagles, Scotland. Europe
defeated United States by 16½ points to 11½. The team captains were Paul McGinley for Europe and Tom Watson for the USA.
Europe has now won eight of the last 10 Ryder Cups. Europe was the defending cup holders, having defeated the USA in 2012 at Medinah.
This was the second time that Scotland hosted the Ryder Cup. First time, the competition was held at Muirfield in 1973.