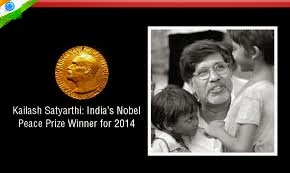 Kailash Satyarthi was born on January 11, 1954, in Vidisha, located near Bhopal, Madhya Pradesh. He has been active in the Indian movement against child labor since the 1990s. Kailash Satyarthi gave up a promising career as an electrical engineer when he was all of 26 to dedicate his life to help kids forced into slavery.
Things That You Must Know About Kailash Satyarthi
Kailash Satyarthi, the founder of Bachpan Bachao Andolan, he has helped free around 80,000 children from the clutches of slavery and child labor.
Kailash Satyarthi also rescued women from enslavement in filthy factories with deplorable conditions and sexual assault.
Kailash Satyarthi, maintaining Mahatma Gandhi's tradition, has headed various forms of protests and demonstrations focusing on the grave exploitation of children for financial gain.
He has also contributed to the development of important international conventions on children's rights.
He created "Rugmark" which certifies that carpets and rugs sold abroad aren't made by child laborers.
He is the face of Global March Against Child Labor – a large group of as many as 2000 social-purpose organizations and unions active in 140 countries.
He heads the South Asian Coalition on Child Servitude (SACCS) which rallies national and international institutions and NGOs to bring pressure on governments, manufacturers, and importers to stop exploiting illegal labor.
Despite facing false charges and death threats for his work, he continued to work for his vision.
His work has been appreciated and honored earlier as well. He received a grant from the Skoll Foundation, the Freedom Award, the Robert F. Kennedy Human Rights Award, and the US State Department's Heroes Acting to End Modern-Day Slavery award.
You May Also Read:
Life Lessons All Can Learn From Steve Jobs
Lessons to Learn From the Life of Mahatma Gandhi