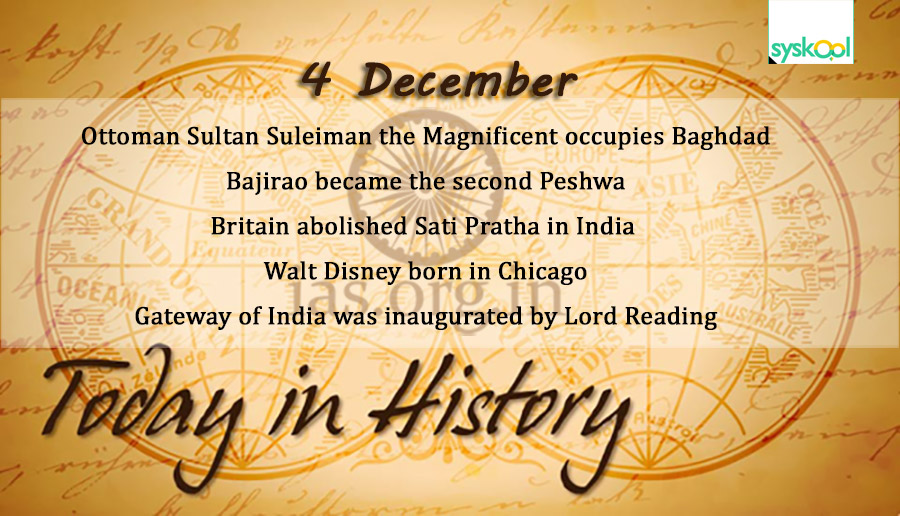 Reading Time:
< 1
minute
1534
Ottoman Sultan Suleiman the Magnificent occupies Baghdad
1791
Britain's Observer, oldest Sunday newspaper in the world, first published
1796
Bajirao became the second Peshwa.
1829
Britain abolished Sati Pratha in India (widow burning herself to death on her husband's funeral pyre)
1872
Ship the Mary Celeste is discovered mysteriously abandoned by her crew in the Atlantic Ocean
1901
Walt Disney born in Chicago, Illinois, USA.
1924
Gateway of India was inaugurated by Lord Reading.
1982
Asian Games at Delhi concluded.