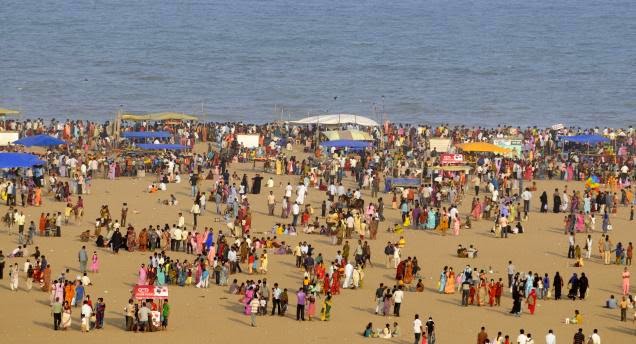 It has the second longest beach in the world (Marina Beach).
It has one of the oldest engineering and medical colleges in the world.
The Vandalur Zoo in Chennai was the first in India and one of the largest in South Asia.
The Cancer Institute (1920) is one of the oldest established research centers in India.
Anna Salai road — Chennai's largest road, was originally known as Grand South Trunk Road (GST).
Chennai has the second largest number of theaters in India, second only to Mumbai.
Chennai is the birth place of South Indian cinema.
It's the automobile hub of India.
Chennai has been voted one of the safest cities to live in India.
Chennai is one of the best places for post-production work.
 It has one of the best-planned bus transportation routes in Chennai through Koyambedu.
 Chennai's two-wheeler population ranks in the top three in South Asia.
Chennai is India's fourth largest city in terms of space.
Chennai employs the second largest number of people in India, in terms of man-power.
It was earlier known as Madrasapatnam.
 Tidal Park, an IT Park in Chennai, is the largest IT Park in Asia.
The M.A.Chidambaram Stadium, set up in 1916, is one of the oldest in India.
The Anna Centenary Library is the largest in Asia.
Viswanathan Anand, India's most famous Chess player was born in Chennai.
Chennai is the second leading exporter of information technology and BPO services in India.
Chennai is the cultural capital of India.
Also, Read: