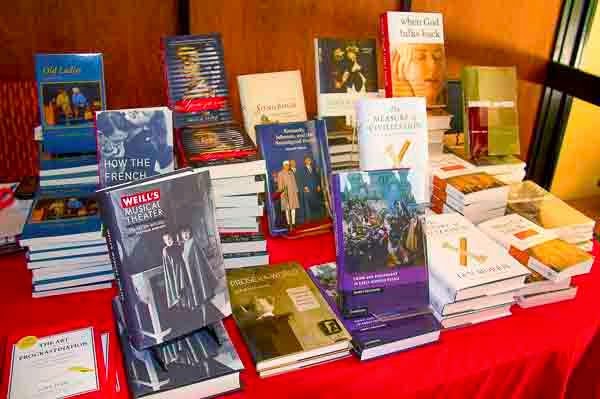 1. The Accidental Prime Minister: the making and unmaking of Manmohan Singh- Sanjaya Baru

2. Crusader or Conspirator? Coalgate and other Truths – PC Parakh

3. Hard Choices authored by Hillary Rodham Clinton

4. Author Rakhshanda Jalil on 11 March 2014 released a book titled A Rebel And Her Cause: Life and Work.

5. The candidate was written by Indian Journalist Anirudh Bhattacharya.

6. Arctic Summer written by Novelist Damon Galgut

7. A book entitled A Stamp is Born authored by C. R. Pakrashi

8. A book My Years with Rajiv and Sonia written by R.D.Pradhan.

9. A book Post Haste: Quintessential India written by B.G. Verghese

10. Book entitled 'India Junction – A Window to the Nation' was released by Arunendra Kumar, the Chairman of Railway Board.

11. Shekhar Gupta's book entitled Anticipating India – The best of national interest was released.

12. Getting India Back on track-an action agenda for reform- edited by Bibek Debroy, Ashley Tellis & Reece Trevor.

13. Biography of Dilip Kumar, entitled "The Substance and the Shadow" was released in Mumbai. The biography has been penned by Uday Tara Nayar.

14. The book titled Warrior State: Pakistan in the Contemporary World- T V Paul

15.A Bad Character – Deepti Kapoor.

16. Blood Feud: The Clintons vs. the Obamas- Edward Klein

17. Pranab Mukherjee received first copy of a coffee-table book titled First Citizen: Pranab Mukherjee in Rashtrapati Bhavan that was released.