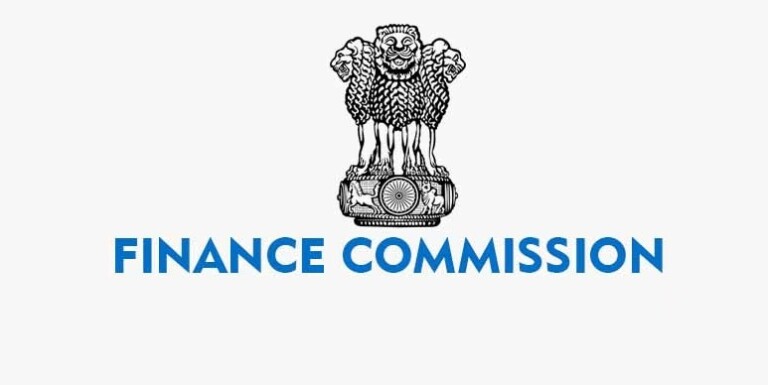 The Finance Commission of India came into existence in 1951. It was established under Article 280 of the Indian Constitution by the President of India. It was formed to define the financial relations between the center and the state. The Finance Commission Act of 1951 states the terms of qualification, appointment, and disqualification, the term, eligibility and powers of the Finance Commission.
The commission is appointed every five years and consists of a chairman and four other members. Since the institution of the first finance commission, stark changes have occurred in the Indian economy causing changes in the macroeconomic scenario. This has led to major changes in the Finance Commission's recommendations over the years. Till date, Thirteen Finance Commissions have submitted their reports.
The First Finance Commission was appointed by the president on 20 November 1951, which was chaired by Mr. K.C. Neogy for the period 1952-1957. 15th Finance Commission is established in the year 2017 headed by N.K. Singh for the period 2020-25. The Operational duration for the finance commission is five years.
Must Read: Election Commission of India (ECI)
Functions of the Finance Commission:
The main task of the finance commison was to "strengthen cooperative federalism, improve the quality of public spending and help protect fiscal stability"
Distribution of net proceeds of taxes between Centre and the States, to be divided as per their respective contributions to the taxes.

Determine factors governing Grants-in-Aid to the states and the magnitude of the same.

To make recommendations to the president as to the measures needed to augment the Consolidated Fund of a State to supplement the resources of the panchayats and municipalities in the state on the basis of the recommendations made by the Finance Commission of the state.
Constitutional Provisions
The President will constitute a Finance Commission within two years from the commencement of the Constitution and thereafter at the end of every fifth year or earlier, as the deemed necessary by him/her, which shall include a chairman and four other members.
The Commission is constituted to make recommendations to the president about the distribution of the net proceeds of taxes between the Union and States and also the allocation of the same amongst the States themselves. It is also under the ambit of the Finance Commission to define the financial relations between the Union and the States. They also deal with the devolution of non-plan revenue resources.
Read Also: Central Vigilance Commission (CVC)
The 14th Finance Commission suggested measures for maintaining a stable and sustainable fiscal environment consistent with equitable growth.
The 13th FC, making a departure from the previous Finance Commissions, divided the grants to be distributed to the states for local bodies into two parts – general basic grant and general performance grant. The performance grant can be accessed only if the state complies with nine conditions, which in other words can be called reforms.
Also, Read: