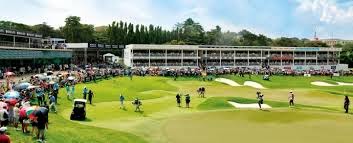 Popular Sports Event in the World
The Olympic Games – Olympic Games is the biggest international sport event, held in every four year during summer and winter. Thousands of Athletes from more than 200 countries participate in various sports event.
FIFA World Cup – Started in 1930, held in every four year 32 teams compete for the title. More than 200 nations appear in qualifying round. Total 19 FIFA World Cup Tournament won by 8 different nations. Brazil is
the most successful nation by wining 5 World Cup and only team who have played in every world cup since 1930.
UEFA Champions League – UEFA Champions League is an annual continental club football competition played
since 1992. It is organised by the Union of European Football Associations (UEFA).  Total 32 European club teams are drawn into eight groups of four teams and play each other. UEFA Champions League final is the most watched annual sports event worldwide.
The 24 Hours of Le Mans, France – One of The oldest active sports car races held annually since 1923. Venue of the race is Circuit de la Sarthe, a circuit closed to public roads which are meant to test car and driver. The race continues for 24 hours, drivers stop in the pits and grab what food and rest they need before returning to drive again.
The Super Bowl, United States – Super Bowl is the annual championship game of the National Football League (NFL). The day on which the Super Bowl is played, is called "Super Bowl Sunday", some consider the day as National Holiday. Super Bowl has been the most watched sports event on American television broadcast.
The National Basketball Association, United States – NBA is the men's professional basketball league in the world. It has thirty franchised member clubs. NBA players are considered as world's best paid sportsperson.
The Wimbledon Championships or Wimbledon, England – This tournament is the oldest tennis tournament in the world, held at the All England Club in London since 1877. Wimbledon is considered as the most prestigious tennis tournament. It held annually in late June and early July for two weeks.
The Masters, United States – One of the four major championships in professional golf, held annually in the
first full week of April. The Masters organize each year at the same location, Augusta National Golf Club.
World Series, United States – World Series, is the annual championship series, played since 1903, between the
American League (AL) and National League (NL) team champions. 109 Series have been contested, in which American League win 63 and National League win 46.
The Grand National, England – Horse race held annually at Aintree Racecourse in Liverpool, England. Started in 1839, it is race over 7,141 m with horses jumping 30 fences. This race is considering most valuable jump race in Europe, with prize money of £1 million (2014).