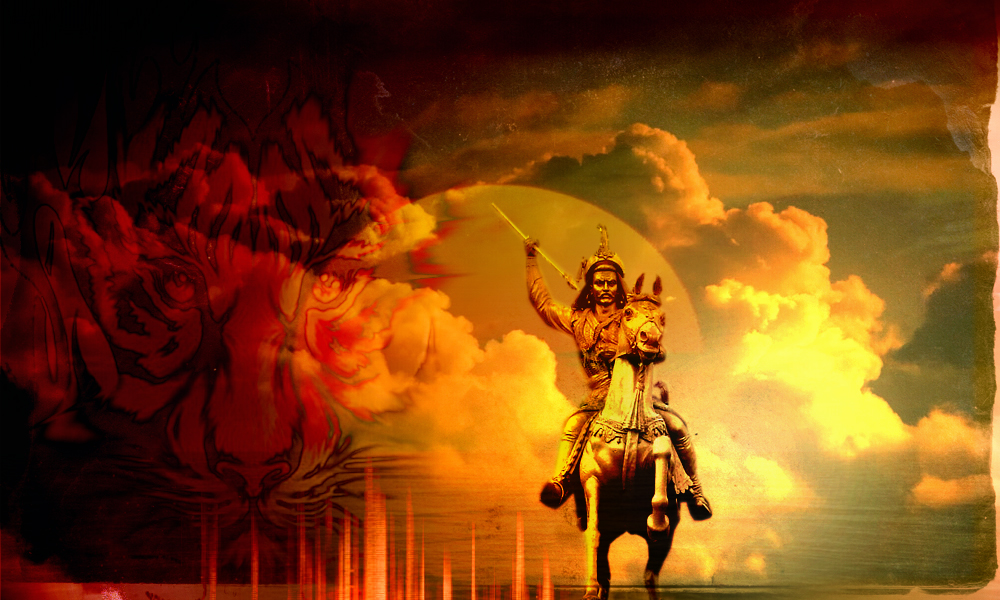 Balaji Vishwartath was a clever Brahman from Konkan, who secured the recognition of Sahu's independent status from Mohammed Shah, the then Mughal Emperor. Sahu made him his Peshwa who became the virtual ruler. Balaji died in 1720 and Sahu in 1749. Balajirao I succeeded his father as Peshwa in 1720. He greatly extended the empire and died in 1740. Balaji was the eldest son of Bajirao and his successor as Peshwa. On the death of Sahu, he seized power by a coup d'etat and imprisoned Ramraja, heir to the throne and her aunt Tarabai. During his reign, Maratha empire attained its zenith. Taking advantage of the departure of Nadir Shah and the decaying condition of Mughal Empire he captured Delhi in 1760.
Third Battle of Panipat : Ahmad Shah Abdali, the successor of Nadir Shah on hearing of Maratha victory, challenged them at Panipat in January 1761 and defeated them. Balaji died in 1761 on his way to reinforce the defeated Marathas at Panipat.Balaji's successor Madhavarao being a minor, his uncle Raghunathrao acted as regent. Madhavrao died in 1771. During his reign Marathas greatly restored their strength and prestige by defeating Nazim Ali of Hyderabad in 1763 at the Battle of Rakshasbhwan, and subsequently Haider Ali of Mysore in 1764. His successor Narayanrao was murdered in 1773 with the connivance of Raghunathrao. Narayanrao's son Madhavrao II was installed on the throne of Nana Farnavis who acted as his regent. Raghunathrao who was opposed to it, conspired with the English to seize power.
First Anglo-Maratha War: The English at Bombay espoused the cause of Raghunathrao in return for certain concessions agreed to by him. This caused the first Anglo-Maratha War in 1775 in which the Marathas were defeated.
Don't Miss: