About Project Tiger:
Project Tiger is a tiger conservation program for in situ conservation of wild tigers in designated tiger reserves.
On 1st April 1973, the Project Tiger was launched by Mrs. Indira Gandhi in Palamu Tiger Reserve. [You may link it with 1972 Earth Summit]
3 subspecies of tigers are extinct out of traditionally recognized 8 subspecies.
Royal Bengal tiger is India's dominant to subspecies of tiger, Panthera tigris tigris.
Tigers are the terminal consumer in the ecological food pyramid. Tiger conservation will result in conservation of all the trophic levels in an ecosystem.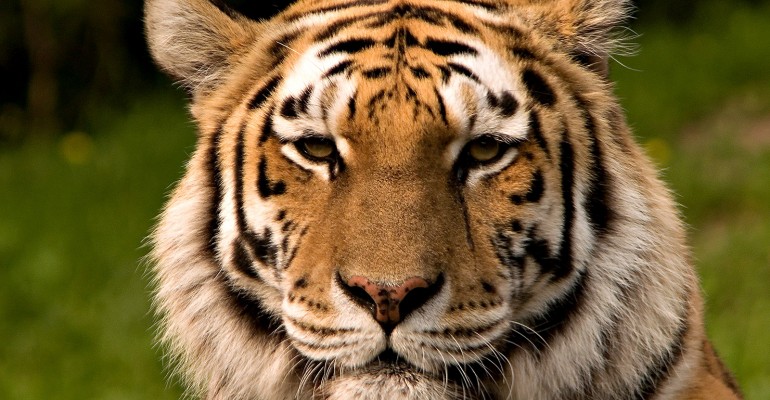 Objective of Project Tiger
To ensure a viable population of tigers for economic, scientific, cultural, aesthetic and ecological values.
Limit factors that lead to the reduction of tiger habitat and to mitigate them by suitable management.
Site-specific eco-development to reduce the dependency of local people on tiger reserve resources.
Read Also: Top 10 Tiger Reserves in India
Challenges with Tiger Conservation
Protection against poaching
Fragmentation of habitat
Securing inviolate space for tiger to facilitate its social dynamics
Addressing tiger-human interface
Restoration of corridors
Eliciting public support of local people by providing ecologically sustainable option.
Implementation of Project Tiger
Project Tiger was administered by National Tiger Conservation Authority.
Project Tiger is implemented in 18 states – Andhra Pradesh, Arunachal Pradesh, Assam, Bihar, Chhattisgarh, Jharkhand, Karnataka, Kerala, Madhya Pradesh, Maharashtra, Mizoram, Odisha, Rajasthan, Tamil Nadu, Telangana, Uttarakhand, Uttar Pradesh and West Bengal.
Funds: 100% central assistance is provided for non-recurring items of expenditure to the state. 50% matching grant for the recurring items (90% in the case of Northeastern states) based on the annual plan of operation of the tiger reserve.
Voluntary relocation of people from core/critical habitats.
Addressing the human-wildlife conflict within the ambit of Wildlife (Protection)Act 1972.
Must Read: Project Tiger Government's effort to protect tigers in India
The habitats covered under Project Tiger are:
Shivalik Terai conservation unit
North-East conservation unit
Sundarbans conservation unit
Western ghats conservation unit
Eastern ghats conservation unit
Central India conservation unit
Sariska conservation unit
Various tiger reserves were created under core-buffer strategy
Core area:
The core areas are free of all human activities.
It has the legal status of National Park or Wildlife Sanctuary.
It is kept free of biotic disturbances.
Forestry operations like the collection of minor forest produce, grazing, and other human disturbances are not allowed within.
Buffer area:
The buffer areas are subjected to 'conservation oriented land use'.
It comprises forest and non-forest land.
It is a multi-purpose use area with twin objectives of providing habitat supplement to spillover population of the wild animal from core conservation unit, providing site-specific co-developmental inputs to surrounding villages for relieving their impact on the core are.
Facts associated with Tiger Conservation
The number of tigers has improved to 2226 as per the latest census report released on January 20, 2015.
The all India tiger estimation is carried out once in every 4 years.
Rajaji National Park, Uttarakhand is India's 48th National Park.
Also, Read:
Agasthyamala Biosphere Reserve (ABR) Listed by UNESCO
Ken-Betwa Project : Panel warns of Ecological Harms