Lord Curzon (1899-1905)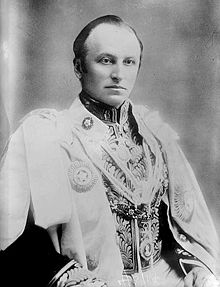 While the British Rule Lord Curzon was the Governer General.
Tibet expedition : In 1904 Lord Curzon sent a military mission to Tibet under the command of Francis Younghuspand to counteract the growing Russian influence. A convention was signed between he British and the Regent of Tibet as Dalai Lama has fled away. The treaty provided for the establishment of British trade missions in Tibet and also bestowed on the British the right to influence Tibet's external relations.
Partition of Bengal: In 1905 the province of Bengal was partitioned which gave rise to an all-India agitation. The partition was annulled in 1911.
Curzon's reforms: The Ancient Monuments Act was passed whereby buildings of historical importance came under governments protection. He started cooperative credit societies and agricultural banks to lend money to the peasants at low interest. He founded the Criminal Intelligence Department.