Lord Reading (1922-26)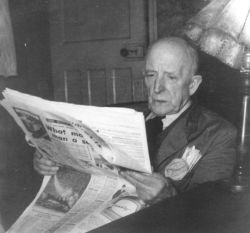 While the British Rule Lord Reading was the Governor General. Lord Reading suppressed the noncooperation movement with iron hands and engineered a series of communal riots in 1923.
Ahmedabad Session (1921) : The Congress, in its session held at Ahmedabad in December 1921 took steps to organise civil disobedience movement. Mahatma Gandhi was appointed the leader of this movement.
Civil Disobedience Movement: Mahatma Gandhi thus started a civil disobedience movement and tried to confine the movement to Bardoli but he could not. The movement took a violent turn. In U.P. Chauri Chaur Police Station, Gorakhpur district was set on fire by an angry mob and this compelled Gandhiji to call off the movement on February 12,1922. Despite this, Gandhiji was arrested on March 11, 1922, and sentenced to six years' imprisonment.
Swaraj Party : C. R. Das and Moti Lai Nehru organised the Swaraj Party and contested the next election to the council with the aim of wrecking the reforms from within but their policy failed.