Lord Irwin (1926-31)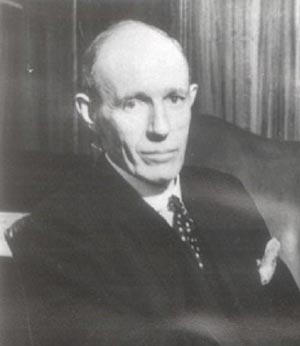 While the British Rule Lord Irwin was the Governer General. Two major events that took place during Lord Irwin time was Simon Commission visited India in 1928 and the First Round Table Conference was held in England in 1930.
Simon Commission : The British government appointed a commission under the Chairmanship of Sir John Simon to report on the working of the reforms. It reached India on February 3,1928. The Simon commission was boycotted by the Congress, the liberals and an important section of Muslims as it did not have any Indian as a member.
All Parties Convention (1928) : the Congress, the Muslim League and the Liberal Federation, all combined to frame a constitution of India. The all-parties convention held in 1928 failed because it could not concede the claims of Mohammed Ali Jinnah made on behalf of Muslims.
Read Also: BRITISH RULE-LORD WAVELL (1942-47)
All-India Muslim Conference (1929) :Mohammed Ali Jinnah, in cooperation with anti-Congress Muslims, held an All-India Muslim conference in January 1929 which issued a manifesto of Muslim demands.
Congress Session (1928): The Congress session held at Calcutta in 1928 considered the Nehru Report, a document submitted by Pt. Motilal Nehru embodying the Indian stand regarding the future of India, and contrary to its earlier stand of complete independence, agreed to accept Dominion Status if granted by 31st December 1929 failing which non-cooperation was again threatened.
Lord Irwin's announcement: Lord Irwin, in reply to Congress demand, declared on October 31, 1929, Dominion Status as the future goal of British policy in India and promised to hold Round Table conference of all parties in London.
Lahore Congress Session (1929): At its session held at Lahore, the Congress declared on December 31, 1929, 'Purna Swaraj'-complete national independence- as its goal because the government's announcement fell too short of its demands. This session was presided over by Pt. Jawaharlal Nehru. On January 26,1930, the First Independence Day was observed throughout the country. This day became a landmark in the Indian history and it was on this day in 1950 that the Indian Republic was inaugurated.
Civil Disobedience movement: On April 6,1930 Gandhiji in accordance with the decision of 1929 Congress Session, launched the Civil Disobedience Campaign by undertaking the famous 'Dandi march' to challenge the tax on salt. The movement became so powerful that it touched the patriotism of the Indian soldiers in an army. The Garhwal soldiers refused to fire on the people at Peshawar. It alarmed the Government and Gandhi was arrested on May 5, 1930. In the following month, the Congress organization was banned but the movement continued.
First Round Table conference : It was held in London in November 1930 without any representative of the Congress and was adjourned on January 2,1931.
Gandhi-lrwin Pact: It was concluded on March 4,1931 whereby Congress called off the movement and agreed to join the Round Table Conference.